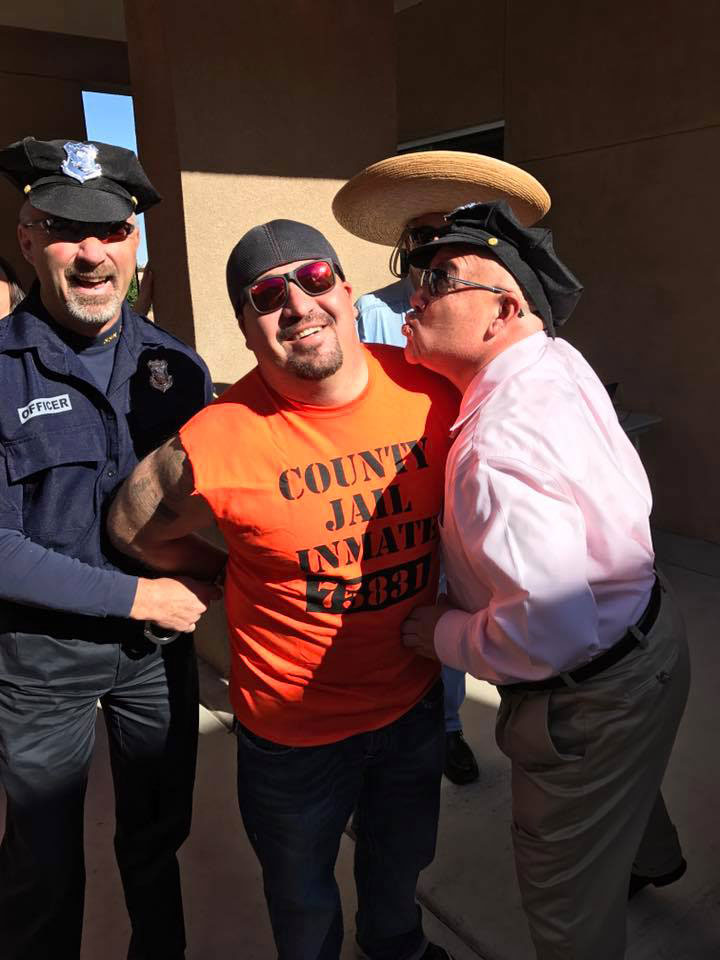 The 2017 GAAR Jail And Bail for RPAC was a tremendous success raising a total of $12,290.00!
On Cinco de Mayo, inmates (QB's) were "arrested" and made fundraising calls until their "bail" was met. Have you ever wondered what prisoners have for lunch?? Our volunteer inmates enjoyed a wonderful Taco Bar from Monroe's provided by Frost Mortgage. Old Republic Title chipped in $300 in gift cards for the top earner for the day.
Listed below are the top three earners for our Jail and Bail Event:
1st Place – $2,735, Alice Tozer from Keller Williams, Winner of $300 gift cards from Old Republic
2nd Place - $2,165, Brian Steudle from Coldwell Banker
3rd Place Tie - $2,000, Jessica Taylor from Realty One of NM and Joe Maez from Keller Williams
Special thanks to all our other inmates, your hard work really helps us maintain our voice with policy makers at all levels of Government.
John Lucero – ERA Sellers & Buyers
Don Martindell – American Realty
Rachael Flance – Coldwell Banker Legacy
Tim MacEachen – Rio Real Estate
Thank you to all have invested in RPAC!!
Remember…When it comes to politics, If you're not at the table you're on the menu.
Click the link below to view more awesome pictures and videos that members shared with us.
Pictures and Videos of 2017 GAAR Jail and Bail
Check out this fun Jail and Bail video!