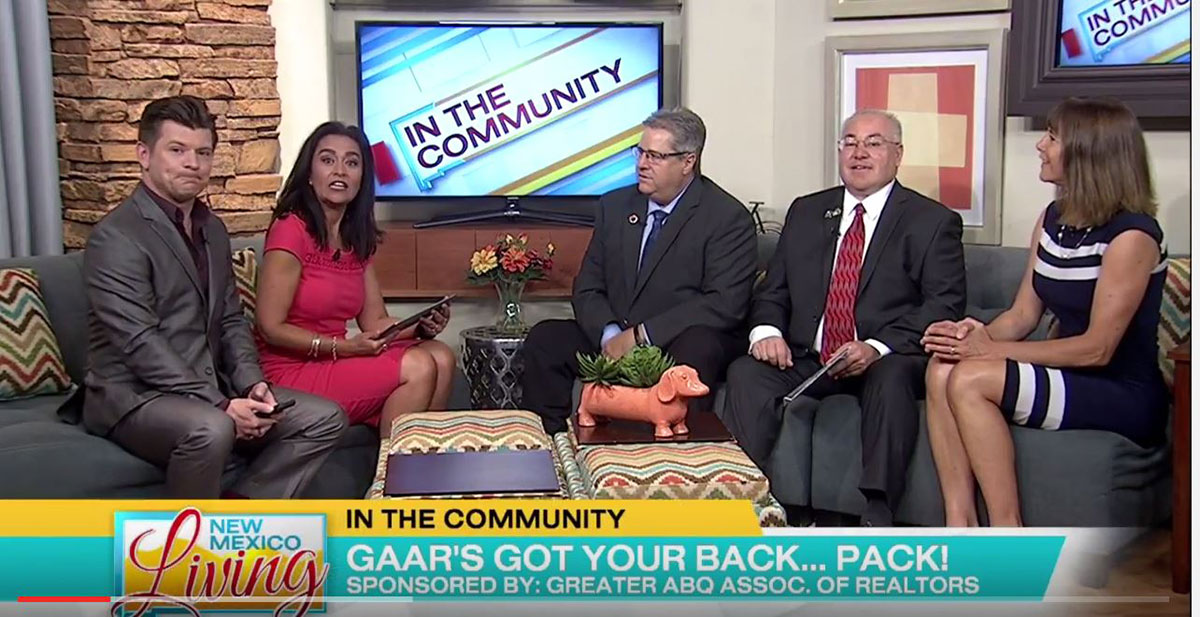 Don Martindell, 2017 GAAR President, Danny Vigil, 2018 GAAR President-Elect, and Kris Cannaday, a Good Neighbor Award Recipient, joined New Mexico Living to talk about the Greater Albuquerque Association of Realtors Backpack Drive.
From Monday, July 17 through Friday, July 21 you can drop off a donation of a backpack with supplies to the GAAR Building (MAP IT) which will benefit the APS Title I Homeless Students Program.
You can also make a monetary donation of $50 or more which will buy one backpack with supplies for a APS Title 1 Homeless Student.