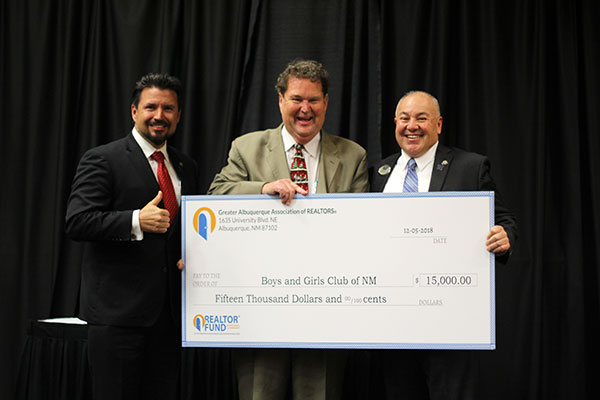 The REALTOR® Fund provides a permanently sustainable fund to aid in creating adequate housing, building functioning cities, developing productive industries and preserving a healthful environment in Bernalillo, Valencia, Sandoval, and Torrance Counties.
The REALTOR® Fund of the Greater Albuquerque Association of REALTORS® was created to support these lofty core values.
How it works
REALTORS® have had an integral role in the development of the Greater Albuquerque area for over 90 years. Through their dedicated efforts and involvement, REALTORS® have positively influenced the shaping of our neighborhoods and communities. By establishing this endowment fund, REALTORS® demonstrate their ongoing pledge to honor their responsibilities to the community and to express gratitude for a successful real estate industry.