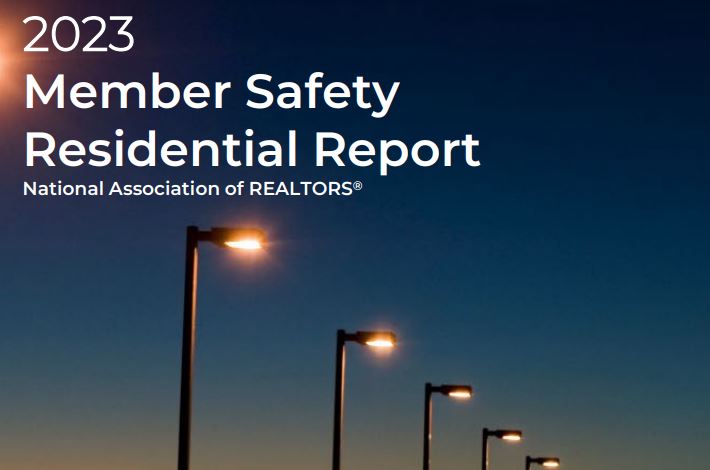 September is REALTOR® Safety Month, a time each year when we focus on safety tips to follow all year long.
Below are highlights from the annual safety report released by NAR.
2023 Residential Member Safety Highlights
The typical respondent meets prospective clients whom they've never met before either at their office or in a neutral location 65% of the time.
71% of residential members said that they have personal safety protocols in place that they follow with every client. This is more likely among females (73 percent) than among males (59 percent).
42% of residential members said that they have participated in a self-defense class.
47% of men and 58 percent of women carry a self-defense weapon or tool.
Among those who participated in a REALTOR® safety course, 66% said they feel more prepared for unknown situations after taking a REALTOR® Safety course.