Welcome to the Resources section of the SWMLS website. This page features Helpful links, Documents, and other resources to assist you in your real estate business at GAAR.
SWMLS Videos
Tax Levy Disclosure Information
CLICK HERE to read NM Statute 47-13-4 related to the Tax Levy Disclsoure. Disclosure uploaded to the MLS must be the one provided by the county tax assessor and/or include at minimum (1) the actual amount of property tax levied for the current calendar year, (2) an estimated amount for the following year based on the current list price, and (3) the disclaimer outlined in the statute.
Click the link below and follow the instructions to obtain the County Assessor provide Tax Levy Disclosure.
County and City GIS Maps
SWMLS Time Saver Tips - How to Use GIS Maps
Other Helpful Links
SWMLS Documents
SWMLS Area Maps
Helpful Blogs and Guides
MLS mobile app comparison chart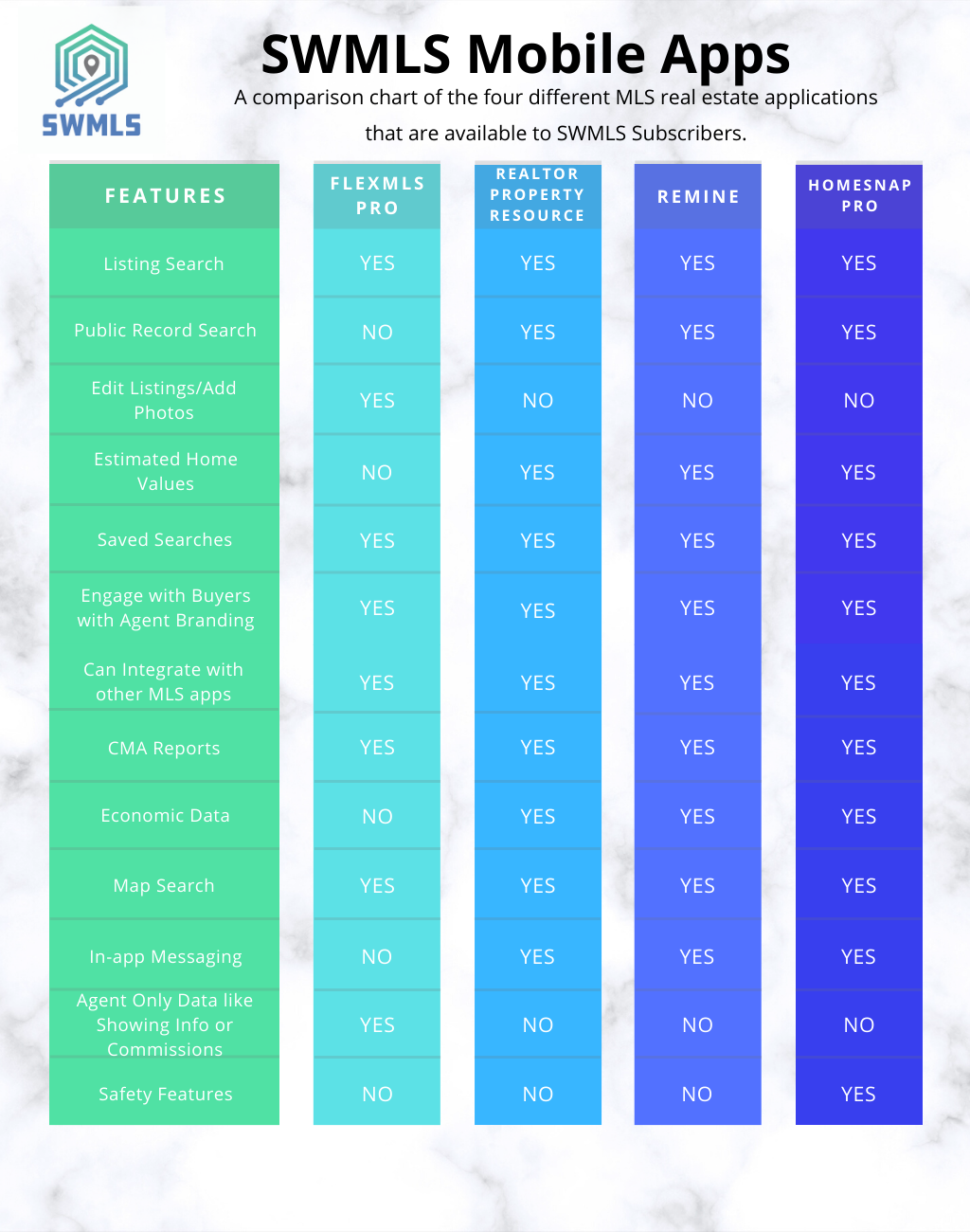 Information for Qualifying Brokers