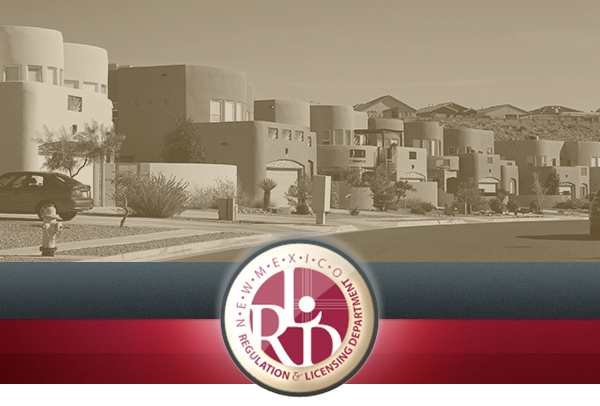 A NMREC Special Meeting will be held in-person in the GAAR Auditorium & via ZOOM next Monday. The Commission can call Special Meetings on three days' written notice from the Commission President.
NMREC Special Meeting
Monday, September 18th
9:00 am
GAAR Auditorium, 1635 University Blvd NE
Attend in-person to earn CE
via ZOOM to earn CE **ZOOM IS AT CAPACITY & CLOSED**
View Agenda & ZOOM Link
View LIVE STREAM for NO CE
As a courtesy, GAAR hosts the LIVE STREAM of the bi-monthly and special meetings on the GAAR FB Page. Notice of these meetings, agenda, and registration information is posted on the NMREC Website.
How to view NMREC Meetings:
GAAR sends an email with the Live Stream link once NMREC begins the meeting. No credit is available for viewing the Live Stream.
The Live Stream is also available on the GAAR Member FB Page. No credit is available for viewing on FB.
Members can receive credit by joining via ZOOM. Register in advance at the RLD Website. Any questions regarding attendance and registration should be directed to NMREC staff.
NMREC Meetings for 2023
Monday, September 18th at 9:00 am: Special Meeting
Monday, November 20th at 9:00 am: Regular Meeting
How to Contact NMREC
Real Estate Commission
5500 San Antonio Dr NE, Suite B
Albuquerque, New Mexico 87109
(505) 222-9820
TOLL-FREE: 1-800-801-7505
RLDRealEstate.Comsn@state.nm.us