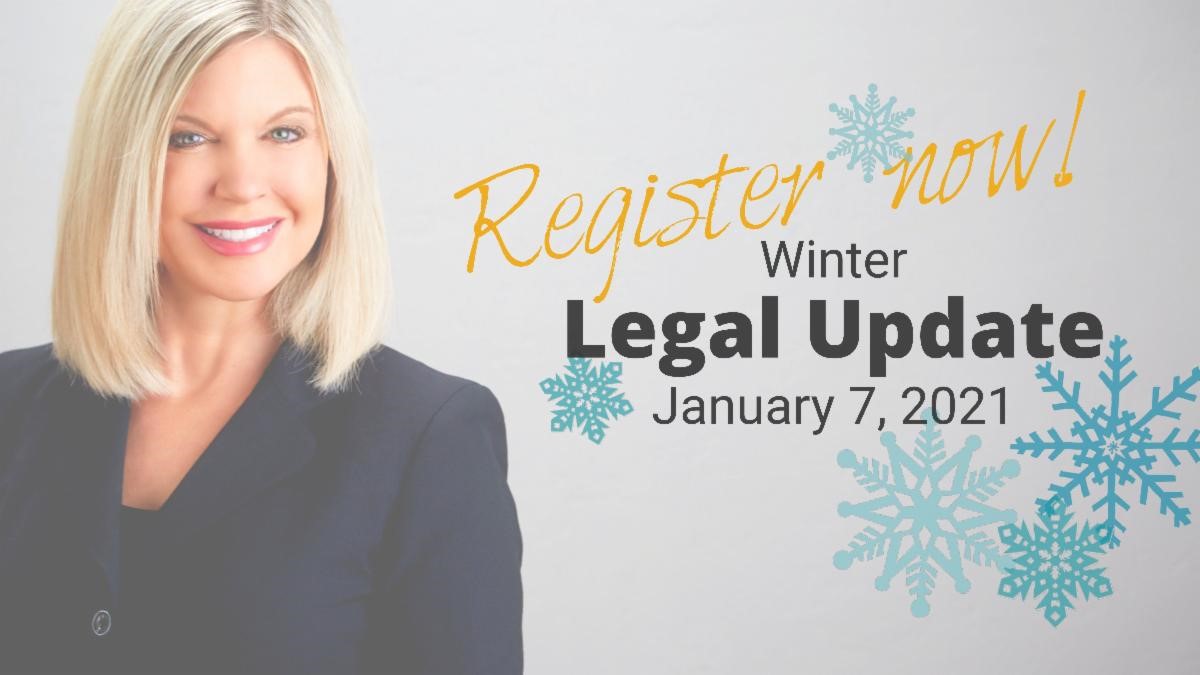 Ashley Strauss-Martin Esq, NMAR General Counsel, will host a webinar on Thursday, January 7th where you can earn 3 FREE CE.
Topics to be covered:
Latest on Governor and Public Health Orders and How to Stay in Compliance
Real Estate Commission Update on New Rules
New and Revised NMAR Forms
Case Law from NM and Around the Nation
New Code of Ethics Provisions
Hot-Line Topics
Home Inspector Licensing Regs Finally Passed - What to Expect
NMAR Legislative Agenda 2021
Winter Legal Update 2021
Thursday, January 7th
9:00 am - 12:00 pm
Webinar with Ashley Strauss-Martin

To earn CE credit online:
You must have access to a stable internet connection.
Your device must have a camera and microphone.
Please test device prior to the beginning of the class.
Participants must be in attendance, seated and actively participate for a minimum of 50 minutes (including class breaks) of each hour to get credit.
Attend in a physical space that will allow you to focus on the class and participate without distracting your classmates and your instructor. Treat the class as though you were in a live classroom – sitting in a chair at a desk or table.
Any deviation from the above schedule will revoke CE credit.
NOTE: This event will be recorded for future viewing. The recording will not show attendees on screen, but your comments and questions may be captured in the recording.