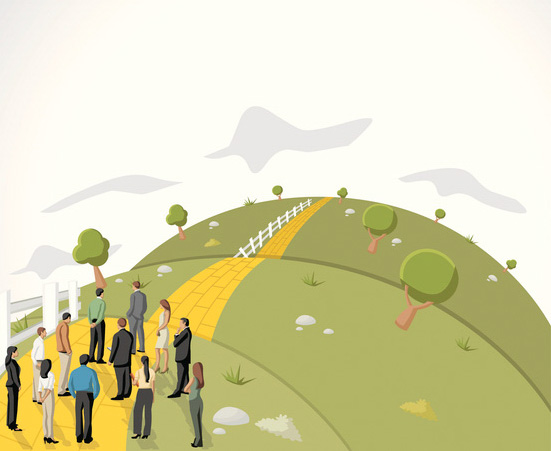 When Dorothy asked the Tin Man if they will encounter any "wild animals" on their way to the Emerald City, the Tin Man responds, "We might!"
As with every real estate transaction, you may ask "Will I encounter any liens on the way to the closing table?" The answer is "You might!" Therefore, have a plan in case you need to help your clients navigate this complicated process.
Our upcoming Affiliate Q & A will help you answer the following questions and more:
What are liens, how are they created and applied?
What type of liens are there?
How are liens resolved, released, or transferred?
First Wednesday Affiliate Q & A
"Solar Liens & IRS Judgements & Contractor Liens, Oh My!
Wednesday, April 7th
8:30 am - 9:00 am Login
9:00 am - 10:30 am Presentation
Guest Panel
Muhamed Abdel-Hack, Associate Broker, Weichert, Realtors - Image/Energy Advisor, Positive Energy Solar
Jorge Lopez, Sales Executive, Fidelity National Title
James Reid, Mortgage Loan Officer, Nusenda Credit Union
Bill Wooten, Vice President, Fidelity National Title
Special Thanks to Our Sponsors
Mindy Abramson, Distinguishing Style
Antoinette Baca, Farmers Insurance
Steve Cecco, AmeriFirst Financial, Inc.
Adam Conroy, Cutco Client Gifts
Jeff Gorum, Southwest Home Inspections
Rob Hill, VanDyk Mortgage
Jorge Lopez, Fidelity National Title
Monica Lopez, America's Preferred Home Warranty
Martha Maldonado, Old Republic Home Protection
Jennifer Sanchez, Quality Home Inspections NM
Pete Stagl, Servant 360°
Kathy Steen, Pop-A-Lock
Lisa Vigil, loanDepot
Istvan Zsako, Zsako Home Inspections
Interested in sponsoring? Click here for details.