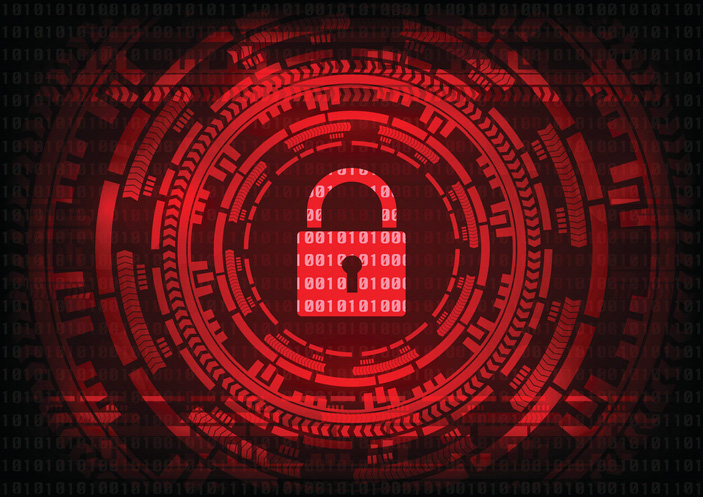 By Chris Keller and Ron Davis, Albuquerque Business First
Jan 10, 2022 Updated Jan 10, 2022, 6:04pm MST
A ransomware attack on certain Bernalillo County systems has brought several aspects of "routine" business to a halt and caused issues throughout New Mexico's most populous county and beyond.
Need to apply for a marriage license? Not possible. Trying to visit someone at the Metropolitan Detention Center? Visitations have been prohibited and inmates' access to telephones and tablets is limited. Even the security cameras are not working properly, according to an Albuquerque Journal report.
And if you had an appointment to sell or close on a new home, that has been upended since Jan. 5 as county officials work to resolve the cybersecurity incident that has kept departments from returning to normal operations.
Bernalillo County communications director Tia Bland confirmed on Monday that ransomware has been identified on certain systems and that the county is working with law enforcement and third-party computer forensic experts.
"We can't be more specific as this time," she said in an email to Albuquerque Business First.
Meanwhile, the lobby at Alvarado Square is open and customer service employees are assisting the public with limited business transactions, such as county tax payments which were due Monday.
However, the county remains unable to process transactions such as filing deeds, mortgages, checking for liens or judgments against property or retrieving tax information.
The county Clerk's Office estimates it averages 600 property recordings each day, Bland said. That could mean as many as 2,400 transactions involving countless buyers, sellers, brokers, lenders and escrow officers are left to decide whether to delay a transaction or follow an amended process.
Bernalillo County expects facilities to remain closed on Thursday as investigation into suspected ransomware attack continues
Some local lenders have come up with ways to keep the intricate process of closing on real estate moving forward, said Alice Tozer, the qualifying broker with Keller Williams Academy. She said lenders are working with title companies to share any potential liability that emerges during the time between when the buyer and the seller sign paperwork and the paperwork is filed with the recorder in the county clerk's office. The ad-hoc process also means the seller gets the money coming to them.
"Right now, each case is an individual case," Tozer told Albuquerque Business First.
Because each transaction carries unique characteristics, it's hard to develop a process on the fly. But that isn't to say the parties to transactions are left on their own. The New Mexico Association of Realtors has developed a set of guidelines for the unprecedented circumstances.
The cost of not being able to record documents is palpable for some.
"The one known thing in real estate and business is that time kills deals," said Scott Goodman, a vice president at Goodman Realty Group. "The longer things take, the more of a chance of something coming up and killing the deal."
Goodman said the county shutdown has kept his company from completing a refinance on a few Winrock Town Center properties. He estimated the difference between the current loan and re-financed loan terms amount to a daily cost of about $2,100.
"The other big concern for borrowers now is that we're in an environment of rising interest rates," Goodman said. "Every day we can't close a loan is a day that interest rates may pick up."
Among county services:
Access to Alvarado Square is limited to the first floor with limited employees on-hand to answer questions.
Anyone needing assistance from a county department should contact the office at 505-468-7777 before traveling to Alvarado Square.
The county clerk's office can answer questions but has no access to systems and no legal filings are possible, including:
Marriage licenses
Real estate transactions
Voter registrations
The Treasurer's Office is accepting tax payments. Payments can be made:
Via the online portal
County drop boxes
Any branch of Rio Grande Credit Union
County employees are taking payments at Alvarado Square and a paper receipt will be issued. Once the payment is received, taxes are considered paid.
The Metropolitan Detention Center has operational intake and release of inmates but there is no in-person visitation until further notice and phone contact is limited.
Behavioral Health is at full operation.
All community centers will remain open as scheduled.
Planning and Development Services (PDS) continues to accept permit applications through the PDS drop box. Inspections are limited, at this time.
Animal Care Services is in operation and adoptions are being placed.
Probate Court is unable to docket new cases, take payment, lookup any information, print or email copies. New cases and pleadings can be dropped off with the customer service department and will be entered in the order they are received once the system is up and running.
The Office of the Assessor is accepting the following applications but is unable to process at this time: for personal and organizational exemptions, including applications for value freeze and special method of agricultural valuation.
Human Resources continues to take online applications and the county continues to hire.
Economic Development Department continues to accept rental assistance applications at Alvarado Square.
Solid Waste will accept payments for solid waste services via check and money order. No cash will be accepted. A receipt will be mailed to the constituent once county computers are back online. Constituents can visit the waste management website if they wish to pay with a credit card.
Emergency 911 services such as the Sheriff's Office and Fire and Rescue is operating as normal.
Source: "Ongoing ransomware attack slows property deals in Bernalillo County"