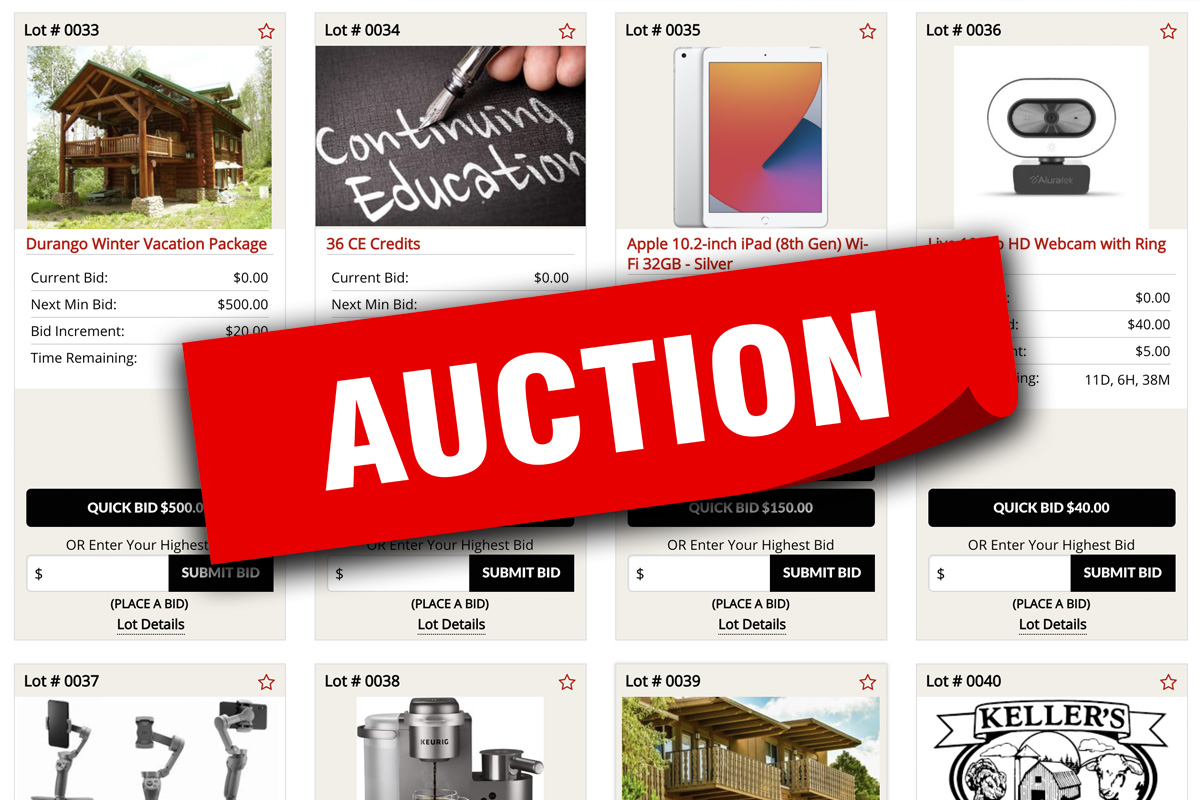 Special thanks to Lloyd Swartz, My Auction Addiction who made this event possible!
Make Your Holiday Shopping Count as an RPAC Investment!
Many members wait for Denim & Diamonds but because the 2020 event was canceled, this auction is a way to support the REALTOR® Party and take home some great gifts! The auction now has 70 items, but keep checking back as more are added.
---
The auction will remain open until Friday, November 27th at 5:00 pm.
---
The REALTOR® Party Online Auction Dates
Opens Monday, November 9th
Closes Friday, November 27th at 5:00 pm
Who Can Bid
Any GAAR REALTOR® or Affiliate Member with a NRDS# is eligible (Affiliates have NRDS#s too!)
Why Participate
All money you spend will count as an RPAC Investment for 2020
It's an easy way to invest and start your holiday shopping
Your investment supports The REALTOR® Party, a non-partisan advocacy team that works to protect homeowners, private property rights, and the real estate industry and those who work in it!
70% of your investment stays in New Mexico to educate and support local and state policymakers. 30% is sent to NAR to help at the federal level.
How to Bid
THIS IS A PRIVATE AUCTION FOR GAAR MEMBERS AND NOT VISIBLE TO THE PUBLIC. YOU WILL NEED TO ACCESS THE AUCTION FROM THE LINK BELOW OR FROM YOUR MEMBER PORTAL.
Sign-up by entering your contact information and personal credit card
Your personal credit card info is required to verify that you are committed to paying for any item for which you are the final bidder at the close of the auction on Friday, November 27th
Sign-up for email or text notifications so you will know when someone is trying to outbid you
IMPORTANT NOTE: After you've set up your account, log out, and then re-launch the auction so you get back to the private auction link

The Items
More items will be added, keeping checking back
All items are new with original manufacturer warranties
Advance reservations required on any accommodation packages. Availability and blackout dates may vary.
Payments
Payments will not be collected thru My Auction Addiction
Final invoices at the end of the auction will include a link for payment
All payments must be made on a personal credit card
Pick Up
Item pick-up arrangements will be announced soon.
Questions
Contact Laura Harris at laurah@gaar.com or 505-321-7063
RPAC Disclaimer: Contributions to RPAC are not deductible for federal income tax purposes. Contributions are voluntary and are used for political purposes. The National Association of REALTORS® and its state and local associations will not favor or disadvantage any member because of the amount contributed or decision not to contribute. You may refuse to contribute without reprisal. 70% of each contribution is allocated to your state or local PAC efforts to support state and local political candidates; 30% is sent to National RPAC to support federal candidates and is charged against your limits under 52 U.S.C. 30116.