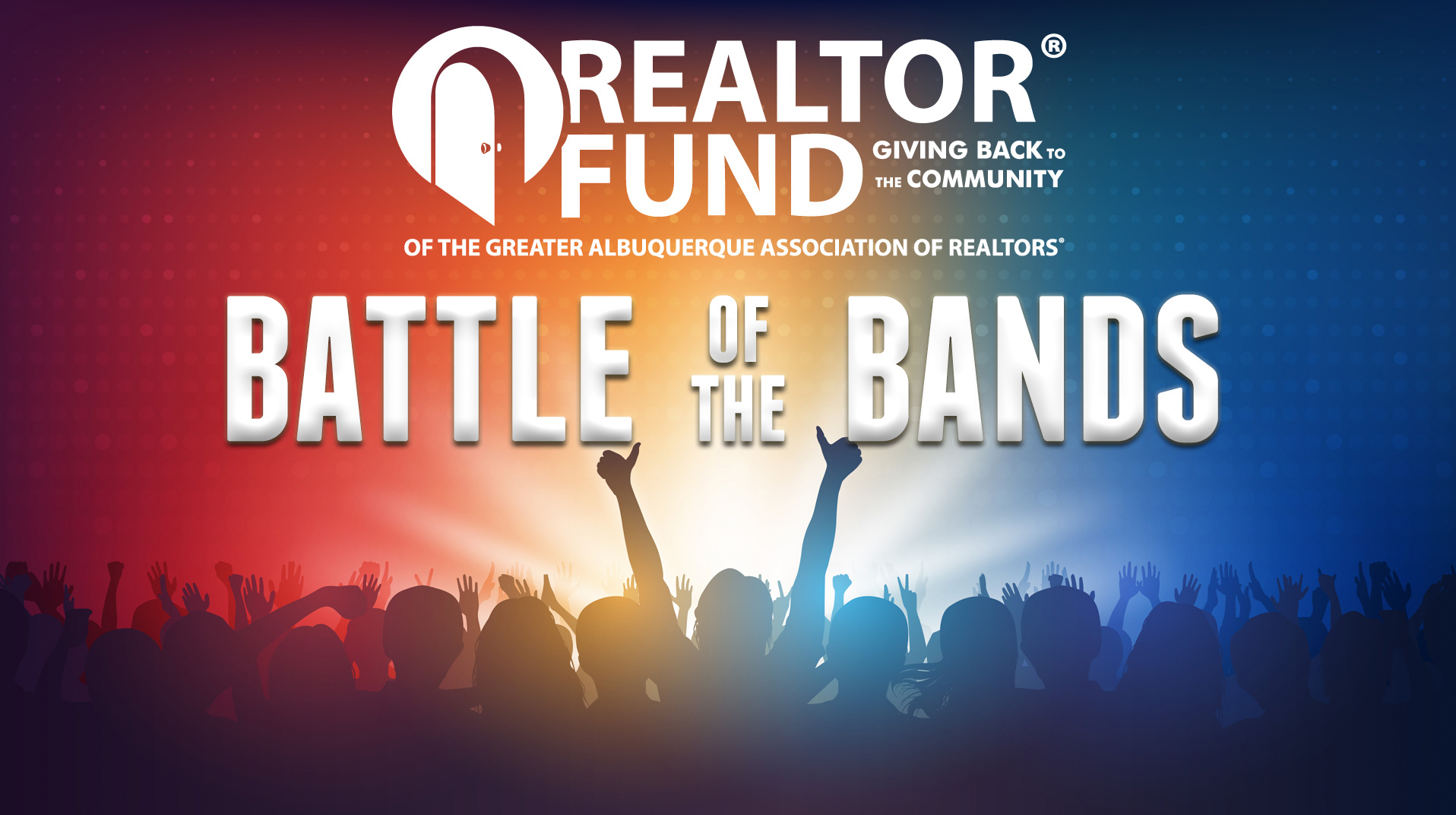 Turn up the volume for this upcoming virtual fundraiser benefiting the REALTOR® Fund!
The Battle of the Bands will feature local bands as they compete for prizes, bragging rights, and the most votes! Vote for your favorite band for $5 per vote. For every $50 donated, the donor's name will be entered into a drawing to win 2 round-trip airline tickets. Drawing to be held at the GAAR/SWMLS Annual Meeting on Wednesday, December 2nd.
Grab a beverage and enjoy the show!
How to Watch
The event will be Live Streamed. Access is through the GAAR website, GAAR FB Page, or look for the link in your email on Friday, November 20th.
How to Donate
Scan the QR code with your phone camera, no app is needed.
Visit the link BIT.LY/REALTORFUND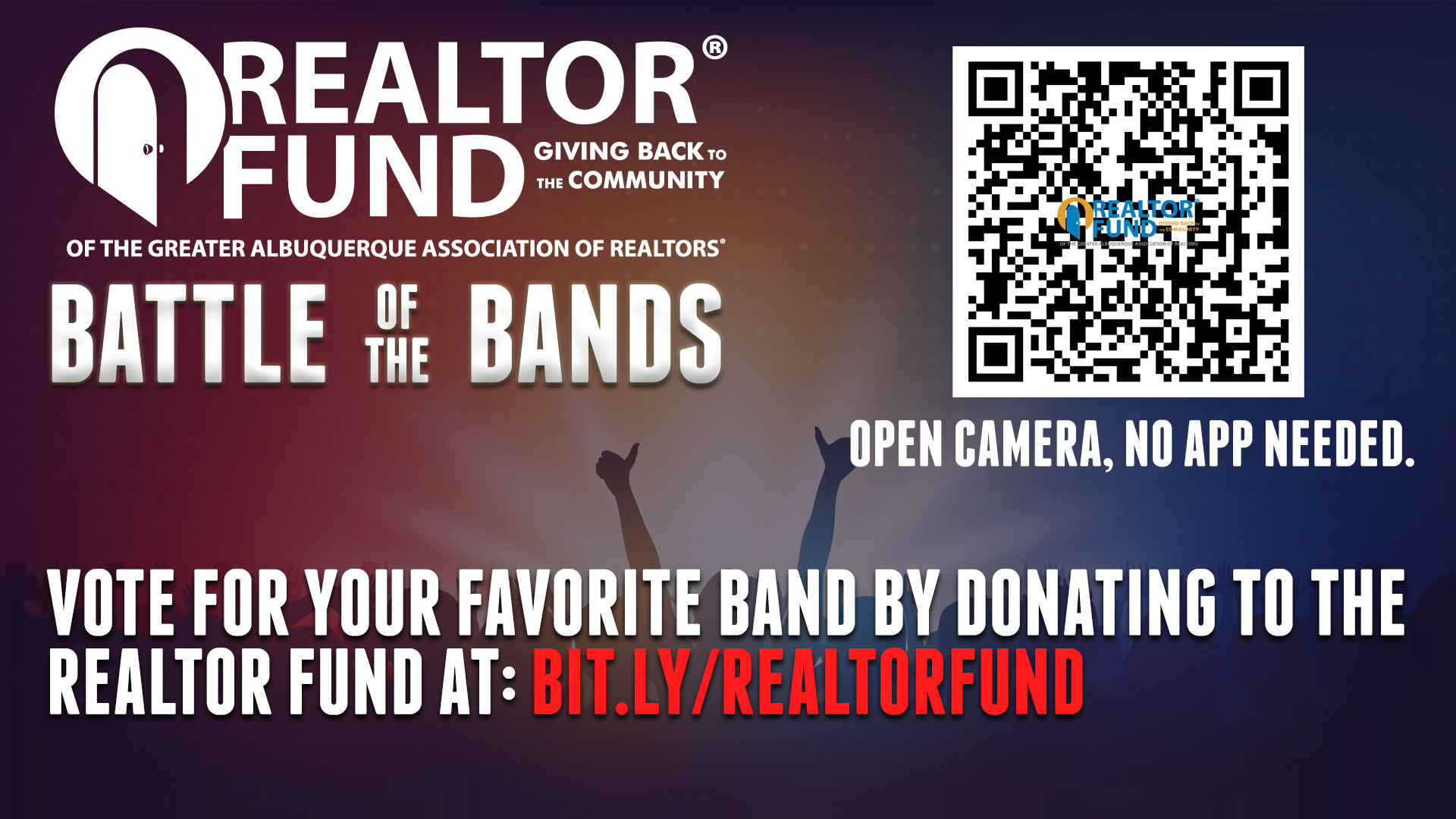 Battle of the Bands
Friday, November 20th
4:00 pm - 6:00 pm
Bands Featured
Holy Smoke with Sherry Fowler, GAAR President
Dangerous Curvz with Greg Lobberegt, Coldwell Banker Legacy
Kit Kat & The Mud Flaps with Wes Moore, Waterstone Mortgage
Sara Tanuz
Chessa Peak and Markie G.
Twist and Shout
The REALTOR® Fund
The REALTOR® Fund is an endowment fund established in 2011 to support the community through charitable giving in Bernalillo, Valencia, Sandoval, Santa Fe, and Torrance Counties. Every three years, the GAAR Board selects local charities and commits to a three-year cycle of grants. In 2019, three new charities were selected and each recipient was awarded $15,000.
REALTOR® Fund Recipients for 2019, 2020 & 2021
Rio Grande Food Project: The largest food pantry on the west side that works with community members to end hunger among children, adults, and seniors by reducing local food waste and providing low-income households with needed groceries.
Saranam: A housing, education, and community-building program for families experiencing homelessness in Albuquerque. Saranam offers a comprehensive range of services to assist families in transitioning beyond homelessness.
Serenity Mesa: Formed by a group of parents and grandparents concerned about the rising use of heroin among local teens. The organization is dedicated to providing education and awareness surrounding the substance abuse issues affecting New Mexico.
Questions? Contact Laura Abascal at 505-842-3487 or laura@gaar.com.