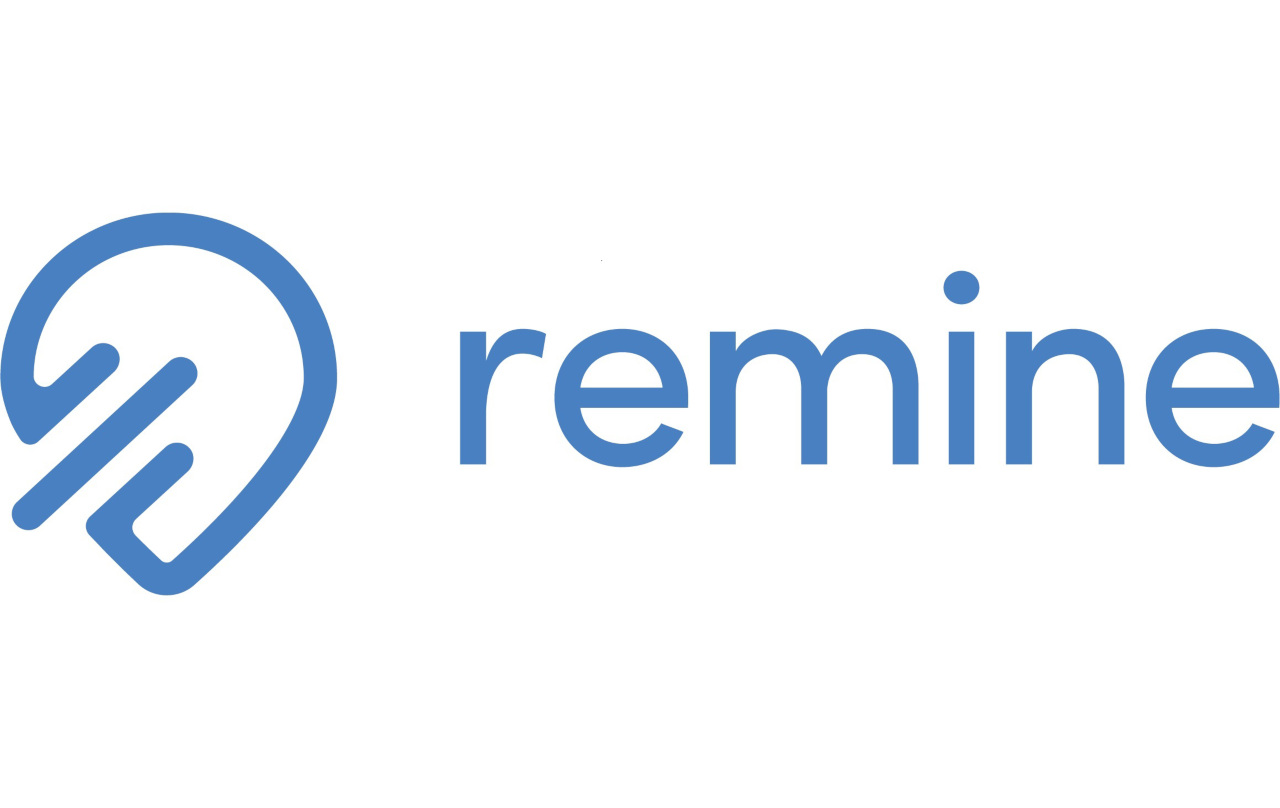 Remine is a powerful lead generation platform and map search tool for locating tax and parcel data for MLS listings. Remine has been available as a benefit for SWMLS REALTORS® since July 2019 and last fall it replaced the CRS Tax product in Flexmls.
This article includes Tips on How to Lookup Taxes and Mortgage Info, an update on current bugs or issues with Remine, and highlights the new Features coming in February 2020.
SWMLS Tips on getting the most of Remine Pro.
Here is a short video that covers the basics on how to access and search Remine for tax and mortgage data.
Current Issues with Remine
SWMLS currently tracks all known issues with the Remine system and also works directly with our Subscribers to make corrections to mismatches in the public record data (wrong taxes, wrong sales history, missing mortgage info). Below is a list of known issues in Remine. If you are aware of a problem with the system that is not mentioned below please contact us at mls@gaar.com to report it.
Residential Income and Commercial listings in Flexmls will not directly link to Remine from the detail page (expected to be fixed by early March 2020)
2019 Tax Data missing - 2019 Tax Values should be available in Remine as of the date this article is published.
Include a direct link to the FEMA website directly from the ReMine report. We have received numerous requests from SWMLS Subscribers to add this feature and it should be available by January 31, 2020.
Bed and Bath counts from public record are incorrect. Removed as of 1/24/2020 due to the confusion it was causing local REALTORS. These Bed and Bath counts were not actual values from the assessors and were only estimates. Check the Listing Details section of a Remine report to verify the Bed/Bath count that a prior listing had.
Searching by Legal Description, Unit, Block, Lot, etc., This feature should be available in ReMine by Spring 2020.
Can't access the Remine App from the FLEX Mobile app, taking user to a Spark Login page. This is a technical issue that is expected to be fixed by Spring 2020. Mobile users will be taken directly to the mobile app by 02/05/2020
Not able to access ReMine from the Nosy Neighbor tool from Flex Maps. When trying to access the ReMine links from the Nosy Neighbor Tool the public record address (not assigned to a listing number) will not load in ReMine. No ETA on when this will be resolved.
Bernalillo County tax values for 2015 are showing incorrect in ReMine Public Record history. Same county is also reflecting invalid data for all Assessment years. Expected to be resolved by early February 2020.
Too Many schools showing up in the Property Reports. Many request from SWMLS users to limit the Niche schools to just the primary schools for that property. Completed in January 2020.
What's new in ReMine for February 2020
ReMine continues to improve the functionality of their system by releasing an impressive list of updates coming after February 5, 2020.
1. Invite Co-buyers:
Clients will now be able to invite a co-buyer to share in the home buying journey. They can invite multiple co-buyers who then become associated with the same agent as the original client.
2. Agent Profile Redesign:
The agent profile will have a fresh new look and feel, giving them a more prominent, sophisticated profile page. This feature also includes a static 'contact me' card – encouraging prospective clients to contact the agent, instantly. Simply scroll down to view active and recently sold listings. As before, agents can make edits to their profile via their settings.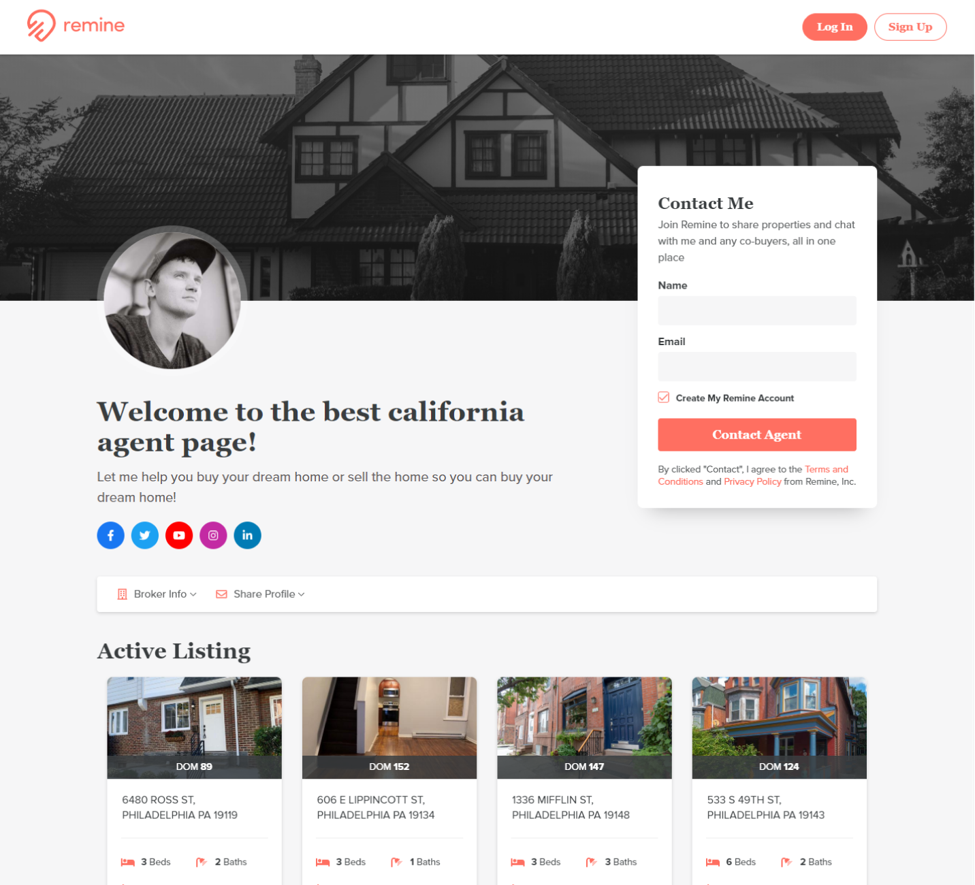 3. Client Chat:
Agents will be able to chat with their clients, co-buyers, and other agents within Remine. This new chat feature has a social media type feel – giving clients the everyday usability they crave while keeping the agent at the center of the home buying experience.
4. All Carts:
This feature essentially adds a 'master cart' function. By selecting 'All Carts' agents will be able to view a single list of every property they have within all of their carts. The 'All Carts' feature will allow agents to sort properties, search for a specific address, manage columns, and perform bulk actions such as sending mailers, printing mailing labels, and exporting all properties into a CSV.
5. Customize Print Reports:
We know that what an agent puts in front of their client is extremely important. As a result, agents will now be able to customize sections in all printable reports – including which AVMs they would like to include in their reports, such as; Public Record, Schools, Demographics, Property History, Valuation, and Associated People.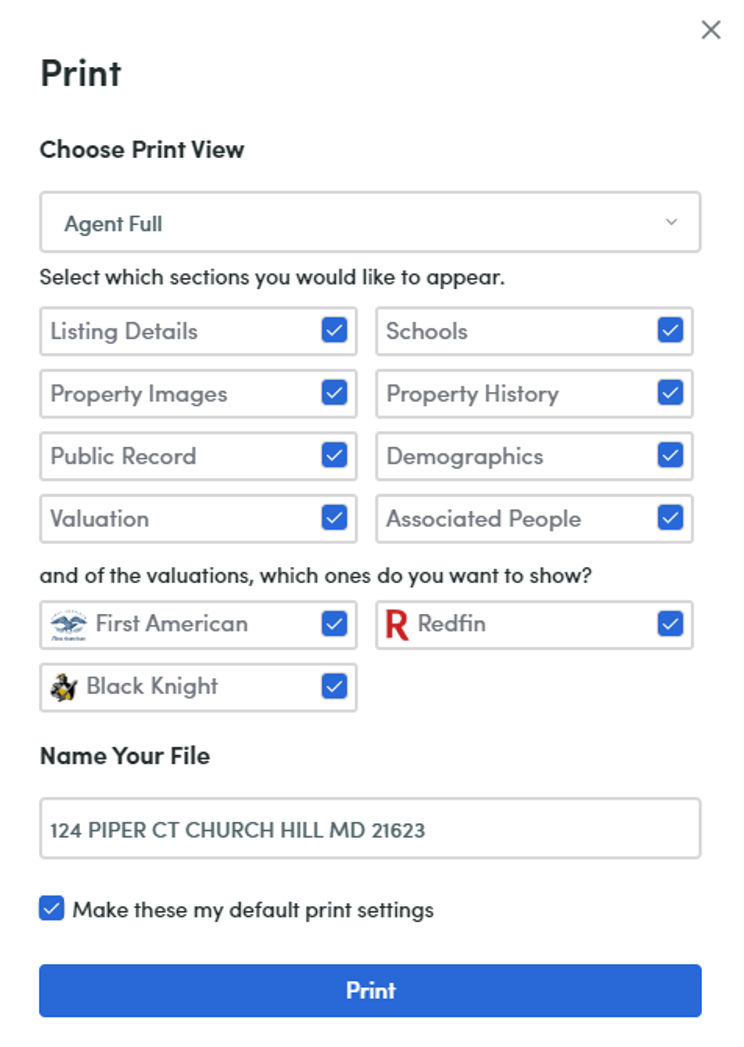 6. Public Record Data 'One-Pager':
This feature enables agents to compose a condensed, one-page version of a properties public record data, with the option to include valuations.
7. Deeds & Plats:
Agents will have the ability to purchase deeds and plats via Remine! This helps agents ensure that the ownership of a property is clear when the deed is considered "clean." Deeds & plats can be purchased using credits for $7/deed and $1/plat
8. Advanced Flood Maps:
Gone are the days of needing multiple flood tools. Agents can now toggle on and off the flood boundaries to get a better representation of where their property structure lies on the flood map.