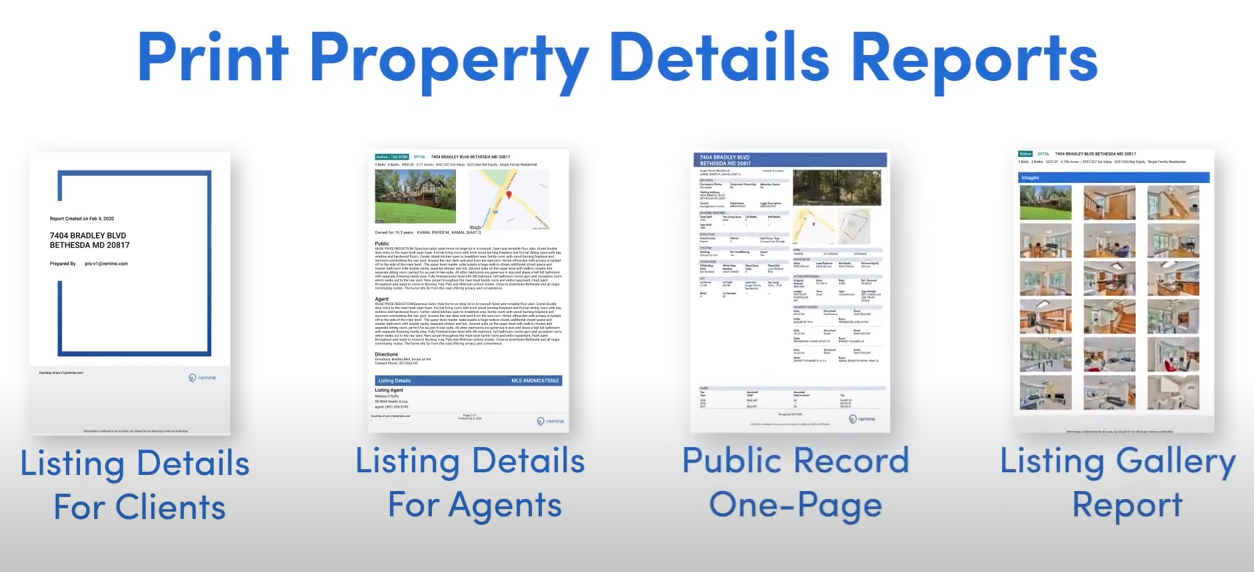 You can now customize sections in printable reports – including AVMs, Public Record, Schools, and more. Or print and customize a quick one-pager of a property's public record data.
Public Record Data 'One-Pager'
This feature enables you to compose a condensed, one-page version of a property's public record data, with the option to include valuations.
Remine is a modern MLS platform for real estate agents to engage with homebuyers, sellers, and lenders all in one place. Easily navigate the real estate market with digital tools built for agents to wow their clients.
---
Download Remine Mobile from the App Store or Google Play, upload your contacts, and send them a free credit report!
---
For more information about Remine, visit Remine.com