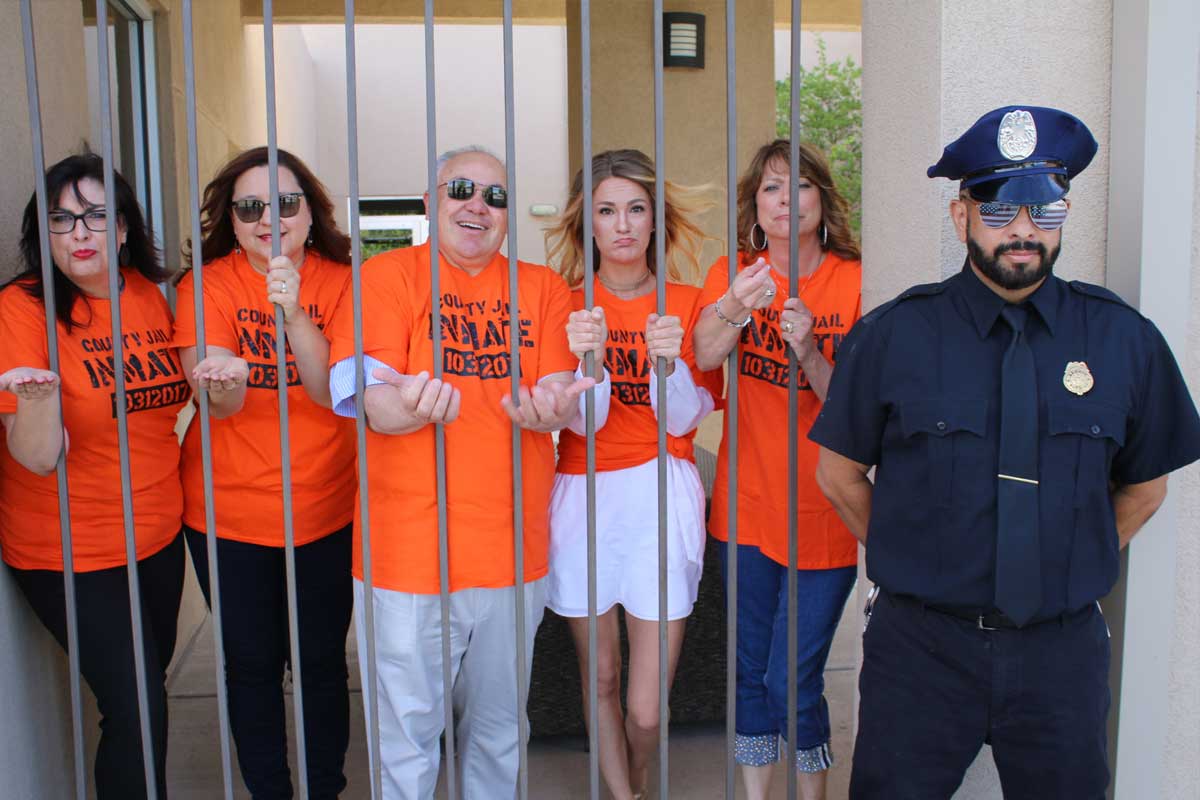 On Friday, May 11th, 11 shackled brokers were freed from behind bars at the GAAR REALTOR® Building. Generous donations from their colleagues amounted to over $13,400 and the prisoners were released on their own recognizance:
Naomi Apodaca
Carol Bernstein
Diane Buckingham
Chelsea Countryman
Jean Duran
Belinda Franco
Shana Garcia
Tim House
John Lucero
Michelle Rohl
Danny Wm. Vigil
Of the bail collected, four donors contributed $1,000 each, placing themselves in the Major Donor category with NAR. As part of the broker's plea agreement, the money will benefit RPAC. Thanks to the inmates who peacefully surrendered and to the numerous REALTORS® that contributed towards the fund. Special thanks to Bank of Albuquerque who graciously provided lunch for the inmates and their visitors.
RPAC membership advances public policies to protect the real estate industry, markets the value of using a REALTOR® to consumers and provides access to the world's largest real estate library.
Mark your calendar for the next RPAC event on Friday, July 13th: CE & Eats, a day of Educational Classes, BBQ and Fundraising Activities.