Welcome to the Premier Meeting Facility of Greater Albuquerque
Welcome to the GAAR (Greater Albuquerque Association of REALTOR®) Event Center! We take immense pride in our commitment to our members, and our state-of-the-art facility reflects our dedication to fostering collaboration and community engagement.
Situated in Northeast Albuquerque, the REALTOR® Building is conveniently located on University Boulevard, between Menaul and Indian School. Its prime location offers easy accessibility, with short driving distances and convenient access to two major freeways—Interstate 25 and Interstate 40. Whether you are a local resident or traveling from afar, reaching our Event Center is hassle-free.
Our Event Center boasts a versatile and professional business environment, making it the perfect venue for a wide range of events. From meetings and workshops to training classes and special occasions, we have the ideal space to cater to your specific needs. Whether you require a small, intimate setting or a larger space to accommodate a sizable audience, we have the flexibility to accommodate groups of various sizes.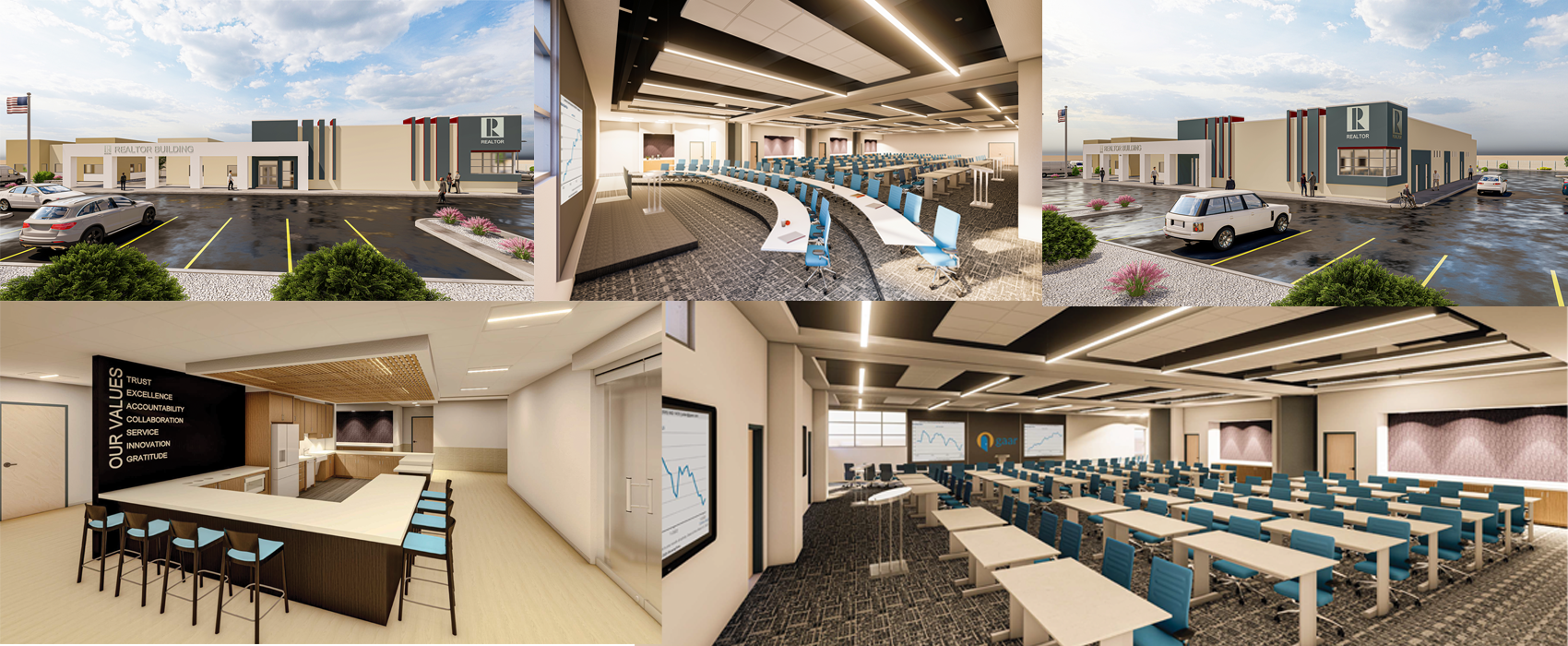 As you step into our Event Center, you'll be greeted by modern, well-appointed facilities that create an atmosphere conducive to productivity and creativity. The design of our center is aimed at promoting collaboration and fostering connections among attendees. With comfortable seating, well-equipped meeting rooms, and cutting-edge audiovisual technology, we ensure that your event runs smoothly and efficiently.
Beyond the physical amenities, our Event Center offers a supportive and engaging environment. Our dedicated staff is committed to providing exceptional service and assisting you with all your event requirements. We understand the importance of attention to detail and strive to exceed your expectations, ensuring a seamless and successful event from start to finish.
Whether you are hosting a business conference, industry seminar, networking event, or social gathering, the GAAR Event Center is the premier choice in Northeast Albuquerque. Book your next event with us and experience a professional, convenient, and collaborative environment that will leave a lasting impression on your attendees.
For Rental Information Contact:
GAAR Building Update
The GAAR Office has been unable to host classes and events for more than a year. Below is a summary of the incident that occurred, what's transpired, and where we are now.
On Monday, May 31st in 2021 the GAAR Building sustained rain damage resulting in a roof collapse in the Rio Grande board room and damage extending into the hallway and other classrooms. The sprinkler line then ruptured which caused extensive flooding in the northern side of the building.