"We make a living by what we get, but we make a life by what we give."
- Winston Churchill
Few professionals understand the meaning of community more than a REALTOR®. The real estate community is broad. It includes your fellow REALTORS®, affiliated business professionals, your clients, and the larger community in which we all live. As your local REALTOR® Association, GAAR is here to help you better connect with your community.
Making Connections
REALTORS® make an impact in the communities they work in. Below are some ways GAAR members can get involved in the community.
Charitable Outreach
Below are links to our signature programs:
---
The REALTOR® Fund of GAAR is a permanently sustainable fund that provides support to local charities serving Bernalillo, Valencia, Sandoval, and Torrance Counties. One REALTOR® Fund grant of $45,000 is awarded annually. The 2023 Grant Cycle will accept applications until July 1, 2023. Click for details & application link.
---
A subset of the REALTOR® Fund, this provides the ability to make meaningful donations for relief in the event of major disasters that meets the following criteria; the protection of lives, property, public health and safety, or to lessen or avert the threat of a catastrophe in New Mexico. Click for details.
---
Special fundraising events – like our Awards Gala, Golf Tournament, Battle of the Bands, and Bowl-a-Thon benefit the REALTOR® Fund and are easy ways GAAR members can participate in to give back to the community.
---
Every year, GAAR REALTORS® and Affiliates unite for Make A Difference Day, one of the largest days of giving back to the community.
---
Good Neighbors are REALTORS® and Affiliates that dedicate themselves to volunteer service. They donate gifts, money, and – most importantly – a lot of time to their charity. Nominations are accepted each fall.
---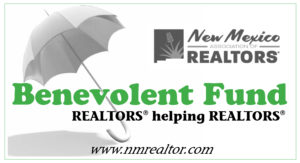 REALTORS® helping REALTORS® – provides assistance for members of the NMAR family when they encounter financial hardships beyond their control.