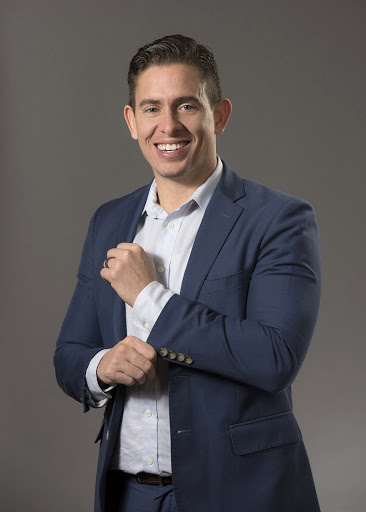 The Fall Speaker Series will feature Jeremias "JMan" Maneiro, a tech-savvy millennial who speaks from the heart and engages his audiences with high-energy, comedic performances that are infused with relative stories from his real-life experiences. His speaking career began 28 years ago when he was the ring announcer for his third-grade elementary school circus.
Both courses will be held IN-PERSON ONLY at the UNM Continuing Education Building located on University Blvd, across from the GAAR Office. Be sure to register early as both courses are expected to sell out.
SPEAKER SERIES
Tuesday, September 27th
UNM Continuing Education (1634 University Blvd NE)
Social Media Mastery
9:00 am - 12:00 pm
3 CE (Elective) *Pending NMREC Ratification*
FREE GAAR REALTOR® / $45 Non-GAAR REALTOR®
Instructor Jeremias "JMan" Maneiro will show how to evaluate the different social media platforms and identify the best ways to effectively represent your clients in the real estate transaction while still maintaining your fiduciary duty. Social media best practices will be discussed to comply with the Code of Ethics. Learn to avoid misrepresentation while providing exceptional service to clients across all social media platforms.

---
JMan's Video Bootcamp
1:00 pm - 4:00 pm
3 CE (Elective) *Pending NMREC Ratification*
FREE GAAR REALTOR® / $45 Non-GAAR REALTOR®
In the afternoon, "JMan" will review how to communicate more effectively with customers and clients using video across all different media. Learn to identify, select and evaluate what will work best for your communications. Ethical, legal, and data protection considerations will also be reviewed.

---
About Your Instructor
Jeremias "JMan" Maneiro became a speaker in 1987 at the age of 8 (true story). He does it because he loves it and loves helping people. People don't care how much you know 'til they know how much you care. We care about you and your career and are on a mission to make you better.