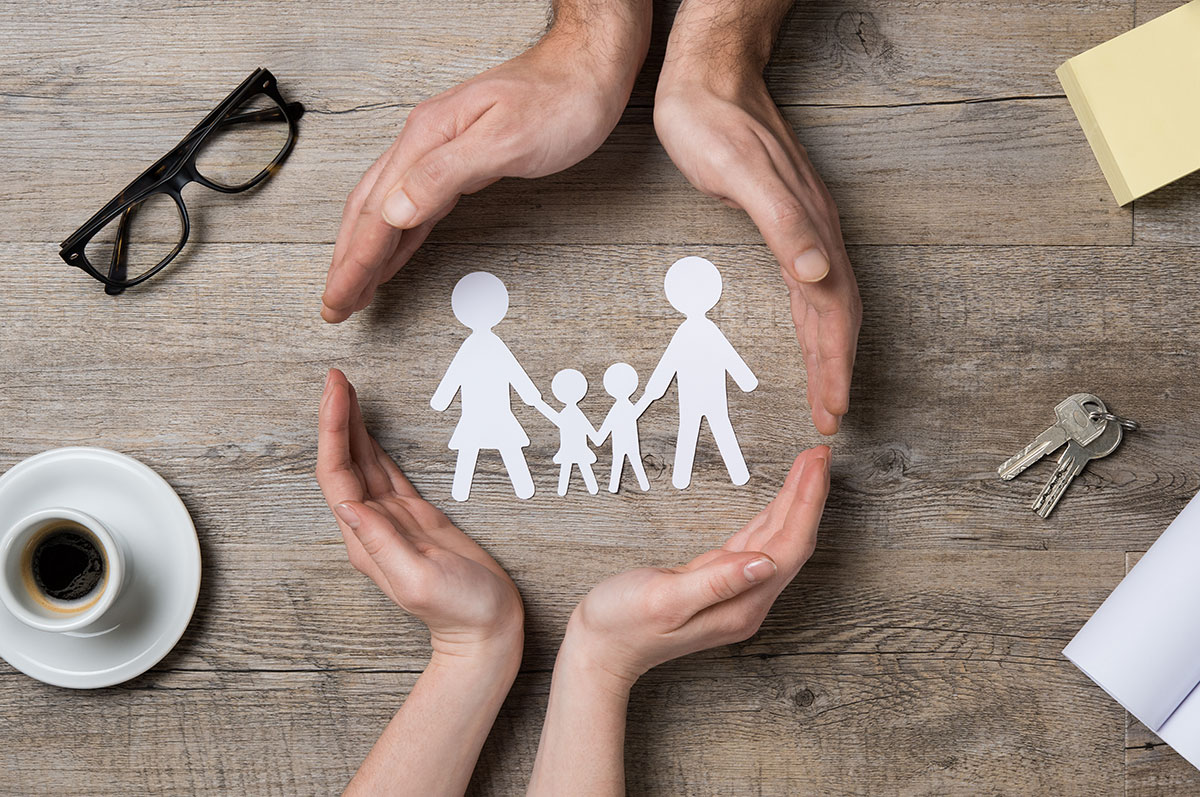 Major natural disasters, such as hurricanes, floods, wildfires, and earthquakes, have made headlines recently, and your clients may be considering taking extra precautions to protect their homes against extreme weather events. Pass these tips along to homeowners.
Know your risks. Preparation is key before a disaster strikes because emergency supplies dwindle quickly after such an event. And know what types of threats your area is most vulnerable to. A study by ATTOM Data Solutions shows the natural hazard risk areas across the U.S.
Make a plan. Set a meetup location for you and your family in case you have to leave your home or neighborhood. Don't rely on cell phones to communicate after a disaster. The New York Times recommends downloading the Know Your Plan app from the Insurance Information Institute. The app provides checklists to help you plan for various emergency situations. Only 39 percent of Americans have discussed a safety plan in case of an emergency with their families, according to a 2015 FEMA survey. Yet 80 percent of Americans live in counties that have suffered a weather-related disaster since 2007.
Create an emergency kit. Pack a backpack for each family member with enough supplies to sustain your household for at least 72 hours. Consider items such as clothing, water, food, flashlights, batteries, a portable radio, cash, baby wipes, work gloves, a multipurpose tool, a first-aid kit, and medicine. Also, keep a paper copy of important names, phone numbers, and addresses. Revisit your emergency kit every spring and fall to make sure everything still works and hasn't expired.
Maintain digital records. Keep any important documents or sentimental items, like photographs and letters, backed up digitally. Store original documents in a safe deposit box. Give a flash drive with digital copies of documents and photographs to another family member or friend who lives outside your hazard area.
Keep track of your valuables. Before a disaster strikes, make sure to take stock of your belongings. Many insurance companies provide online tools to help you track this. You can also photograph rooms in the home. Check out apps such as Sortly or Home Contents to help create a database of all your stuff.
Keep your insurance policy near. Review your homeowners insurance policy on a yearly basis to make sure you still have adequate coverage. For example, remodeling projects may require you to increase your insurance coverage. Remember that not all hazards are covered in standard homeowners insurance policies. Flood insurance, for instance, generally must be purchased separately.
Maintain the property. Some household chores may be able to help better protect a property from a weather-related disaster. For example, have an arborist inspect any trees on the property for signs of trouble. "Seventy-five percent of trees that come down in a windstorm had some level of disease," Frances D. O'Brien, division president of North America Personal Risk Services at Chubb, told the Times. Also, check the roof for wear or damage, clean gutters, and insulate pipes in colder areas so they're protected from freezing. Know how to shut water and gas off in case of an emergency.
Source: "Preparing Your Home for a Disaster," The New York Times (Sept. 29, 2017)