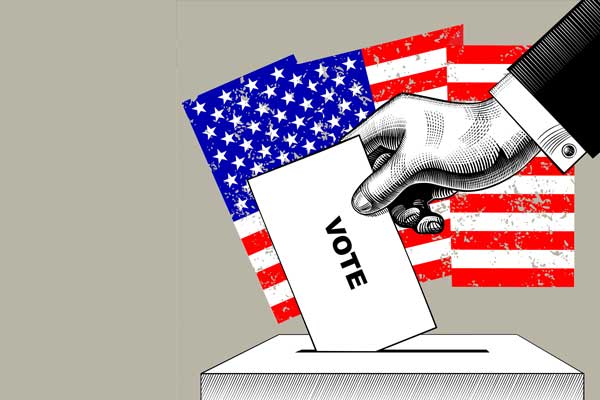 The nation's 1.3 million REALTORS® are poised to have a significant impact on the 2018 midterm election, being held Nov. 6, based on their strong voter registration numbers and turnout for early voting so far. But the stakes are high for the real estate industry, and there's no time to ease up.
"From rent control initiatives to transfer fee proposals, REALTORS® across the country are facing a number of public policy challenges," says Elizabeth Mendenhall, president of the National Association of REALTORS®. At the federal level, REALTORS®' priorities include reforming and reauthorizing the National Flood Insurance Program, protecting a free and open internet, and fighting for fair housing for all Americans. "Lawmakers face an agenda that poses a crucial test for our industry," Mendenhall adds.
NAR will be hosting two Facebook Live events to keep its members updated on the midterm races and their impact on real estate. The first webcast will occur on election night, Tuesday, Nov. 6. It will stream at the top of every hour starting at 8 p.m. ET, providing reports on how real estate champions and issue campaigns are faring. The second webcast will occur the next day, Wednesday, Nov. 7, at 2 p.m. ET, with a post election analysis led by NAR Senior Vice President, Government Affairs, Shannon McGahn on how outcomes are expected to impact real estate.
Already, nearly 120,000 REALTORS® have cast their votes under their states' early voting procedures, and if the 2016 election is any guide, more than 1 million REALTORS®—or about 90 percent—will make their voices heard in the midterms.
This year, at the federal level, REALTORS® are giving extra support through NAR's opportunity race and independent expenditure programs to 13 critical races, including one in Mississippi to fill the former Senate seat of Thad Cochran, who retired after 40 years for health reasons. In that race, REALTORS® are backing Cindy Hyde-Smith, a staunch defender of private property rights and healthy real estate markets. Hyde-Smith was appointed to fill the seat this year and is running to complete the last two years of the term. "I understand the benefits of homeownership and private property rights and will work to ensure Washington acts to encourage economic growth through sound homeownership policies and a responsible regulatory climate for small business and industry," Hyde-Smith says.
In New Jersey, REALTORS® are supporting moderate Democrat Jeff Van Drew, a strong advocate for restoring online net neutrality, protecting options for affordable health insurance, and boosting economic stability through tax changes to help middle-income households. At the state and local levels, REALTORS® are supporting more than 250 candidate races and nearly 30 issue campaigns, which include efforts to protect real estate markets against rent control and transfer fee measures, among others.
In addition to dozens of real estate champions running this year, REALTORS® are taking matters into their own hands, with more than 50 running as state and federal candidates. "No one knows better than REALTORS® how important it is to help communities thrive through sound and responsible policies that promote healthy real estate markets," Mendenhall says.
—Robert Freedman, REALTOR® Magazine