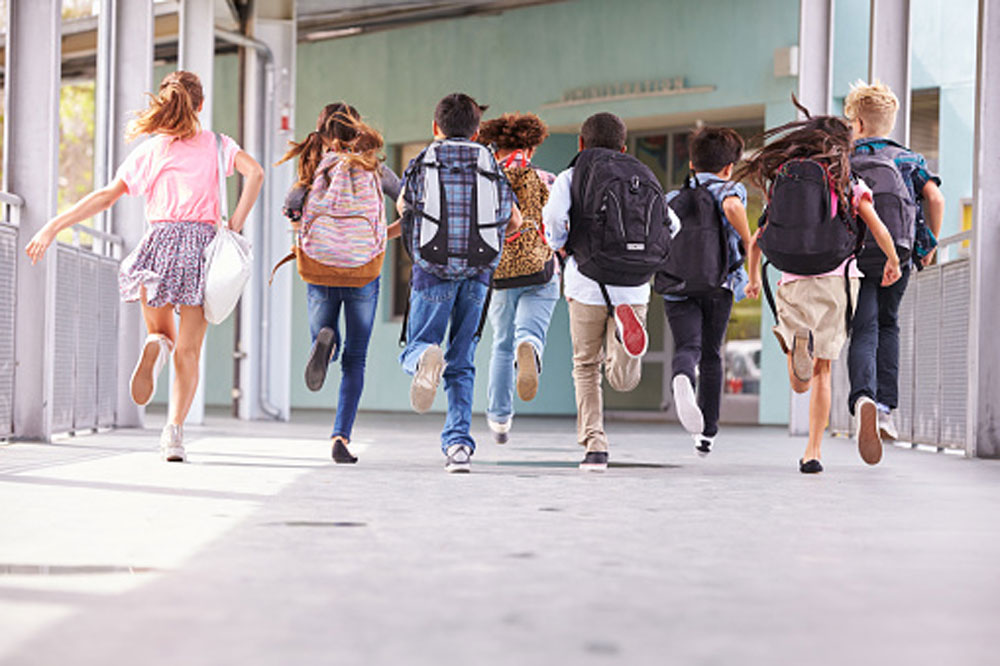 We've got your back...pack!
Greater Albuquerque Association of Realtors®
Click here to print our flyer!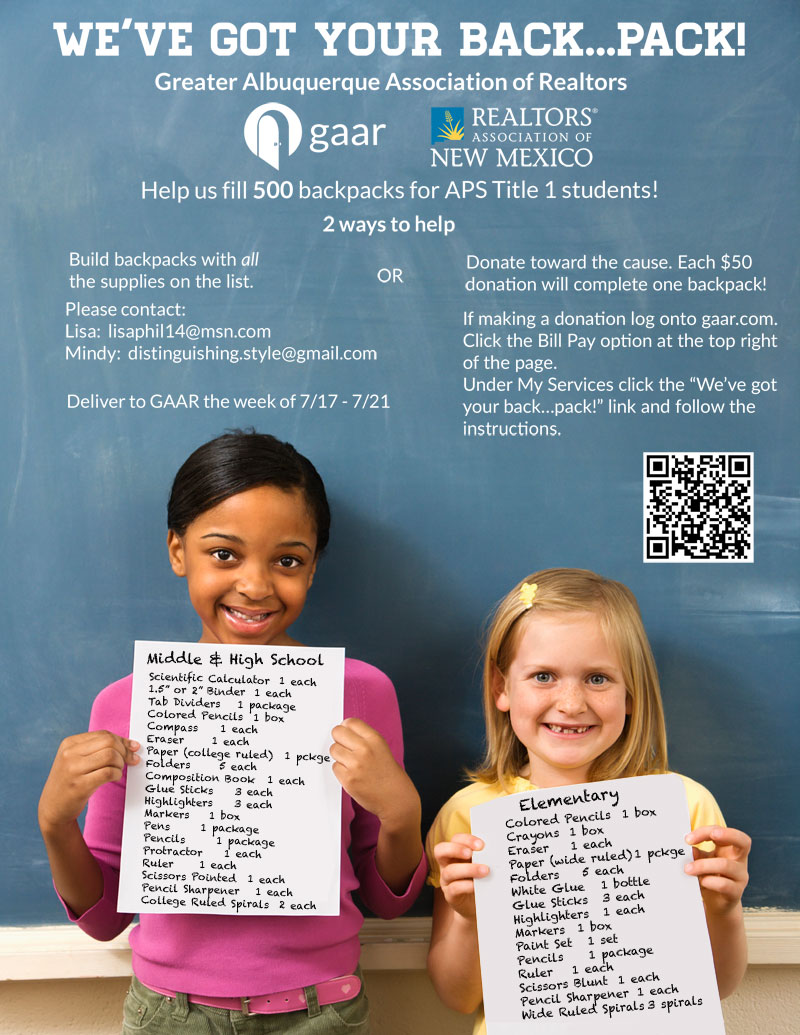 The Greater Albuquerque Association of Realtors® is thrilled to announce a very exciting program, "We've Got Your Back . . . Pack." Our Realtor® community is very generous with their time and resources, and loves to give back to the community. Therefore, in coordination with the RANM campaign, "REALTORS® Back New Mexico Kids", we are taking on the opportunity to procure and fill at least 500 backpacks with the needed supplies for Title I Homeless Students to start their school year in a positive way.
We will be serving all age groups and creating two different backpacks, one for elementary students and one for middle/high school students. APS has provided the list of supplies to include in each pack. We are looking for a variety of backpacks (without New Mexico company logos) so students are not singled out. All the contents for each age group will be the same, meeting APS goals and being fair to all students.
The community has two ways to participate. You can buy and assemble as many completed backpacks as you desire, or donate toward the cause. Each $50 donation will help us complete one backpack. If making a donation, log onto gaar.com. Click the Bill Pay option at the top right of the page. Under My Services click the "We've got your back…pack!" link and follow the instructions.
Please encourage your colleagues, friends, family and groups to which you belong (religious, social, service organizations, book clubs, etc.) to participate.
If you are donating completed backpacks, please e-mail Lisa or Mindy (Backpack in the subject line) with your goals and for what age groups so we can plan accordingly. Please deliver all donated backpacks to GAAR the week of July 17 - July 21, 2017.
A special event at the end of July will highlight the generosity of our Realtor® community as APS receives this donation.
Feel free to contact us with any questions.
Thanks for helping RANM and GAAR touch so many lives!
Lisa Donoghue Mindy Abramson
Chair, Backpack Committee Chair, Community Relations Committee
Lisaphil14@msn.com distinguishing.style@gmail.com
505-217-6089 505-506-5033