Real Estate Negotiation
3 CE (Training)
Protect your clients by mastering negotiation skills and techniques. Understand the true purpose of a negotiation.
The course will cover the following topics:
Determining what clients perceive as important
Using time and deadlines to your advantage
Securing facts and articulating supply and demand factors in your market
Types of negotiations
Negotiation Goals
Beginning Strategies
Non-verbal communication
About the Speaker: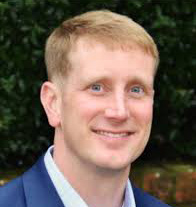 Brent Lancaster, ABR, GRI, SRS, AHWD, BPOR, CDEI, e-PRO, MRP, combines his love of the business of real estate with his passion for education. He offers a variety of solutions to the challenges that agent's face in today's real estate environment. He believes in delivering tools agents can use immediately to improve the quality and efficiency of their business.
In 2005, he became the broker/owner of his own real estate company, Brent Lancaster and Associates, LLC.
For the last 14 years, Brent has been delivering high quality course content as President/CEO of one of the nation's oldest real estate schools – Bob Brooks School of Real Estate. Since 1971, Bob Brooks School has trained many generations of real estate agents.
Brent lives in Baton Rouge, Louisiana with his wife of 14 years Laura and his two children Leyton (5 years) and Nate 3 years).