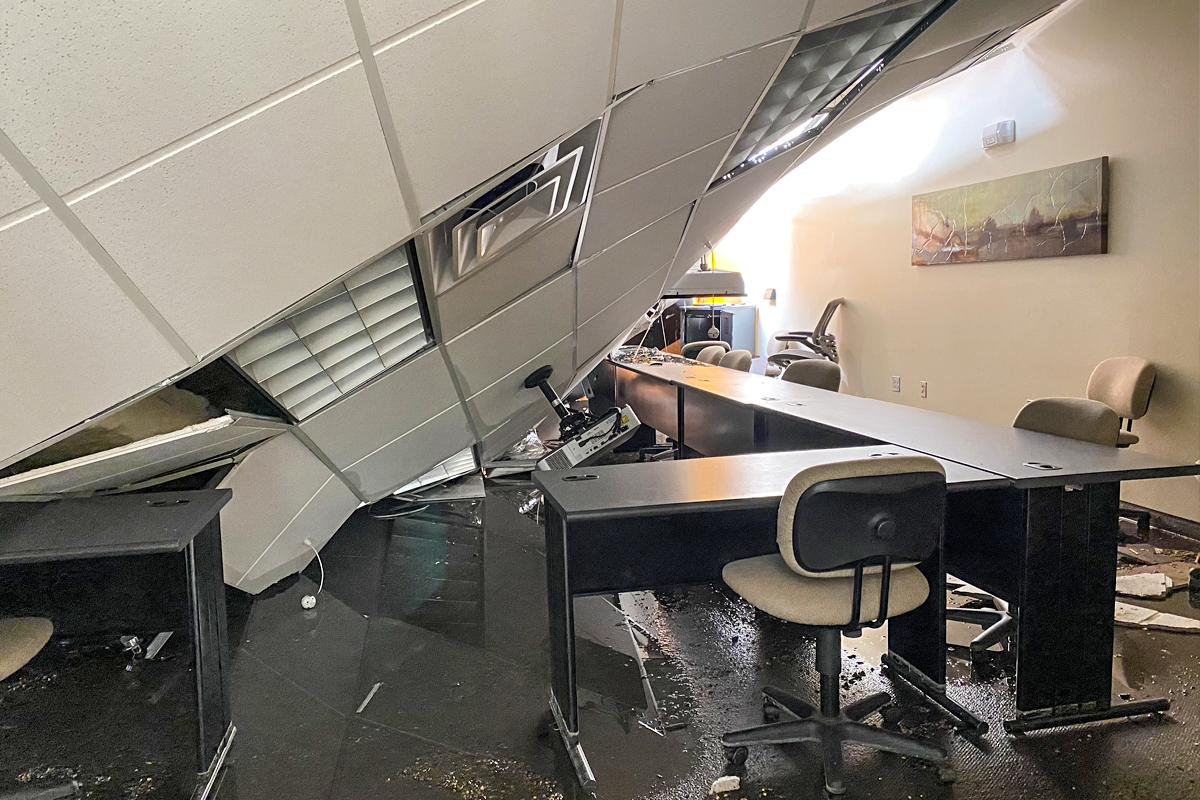 On Monday, May 31st, the GAAR Building sustained rain damage resulting in the roof collapsing in the Rio Grande board room and damage extending into the hallway and other rooms. The sprinkler line was ruptured which caused extensive flooding in the northern side of the building.
Thankfully the GAAR Office was closed for Memorial Day so the building was vacant and no one was injured.

For the last eight days, an extraction team has been running fans and dehumidifiers to pull the moisture from the carpet and walls. Bracing has been installed outside of the building to support the exterior structure. And the interior area has been barricaded from access.

A structural engineer has assessed that the rest of the building is safe for use. An insurance claim has been filed. Demolition and construction will begin this week.

The GAAR Offices are back open for member use, but with the loss of two classrooms – some events and meetings may be moved to ZOOM. When you register for a class or event or participate on a committee - be sure to verify the location.
We appreciate your understanding!