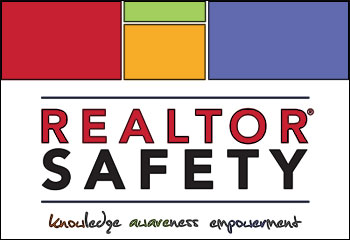 You've seen the news; it seems we are reading more and more about REALTORS® becoming victims of violence.
The most recent being the loss of Beverly Carter, a REALTOR® and loved community member of Little Rock, Arkansas, who was found dead days after going missing following a home showing.
That's why the National Association of REALTORS® (NAR) expanded its Safety Program to include new resources that better help REALTORS® understand the risks they may face while on the job.
These new resources include:
New webinars on REALTOR® Safety, presented by industry experts
Quarterly safety messages focusing on seasonal tips for on the job and at home
Expansion of client safety materials and resources
So what can you do to keep yourself from being a victim of a crime?
Start by following the 5 REALTOR® Safety Tips below:
1. Keep it light - Show properties before dark. If you are going to be working after hours, advise your associate or first-line supervisor of your schedule. If you must show a property after dark, turn on all the lights as you go through, and don't lower any shades or draw curtains or blinds.
2. Checking-in - When you have a new client, ask him or her to stop by your office and complete a Prospect Identification Form. Also, photocopy his or her driver's license and retain this information at your office. Be certain to properly discard the personal information when you no longer need it.
3. Touch base - Always let someone know where you are going and when you will be back; leave the name and phone number of the client you are meeting and schedule a time for your office to call you to touch base.
4. Bring up the rear - When showing a home, always have your prospect walk in front of you. Don't lead them, but rather, direct them from a position slightly behind them. You can gesture for them to go ahead of you and say, for example, "The master suite is in the back of the house."
5. Have your excuse ready - Part of being prepared to deal with a threatening situation is having "an out." Prepare a scenario in advance so that you can leave - or so you can encourage someone else to leave. Examples: your cell phone went off and you have to call your office, you left some important information in your car, or another agent with buyers is on his or her way.
For more information on REALTOR® Safety, visit realtor.org/safety.