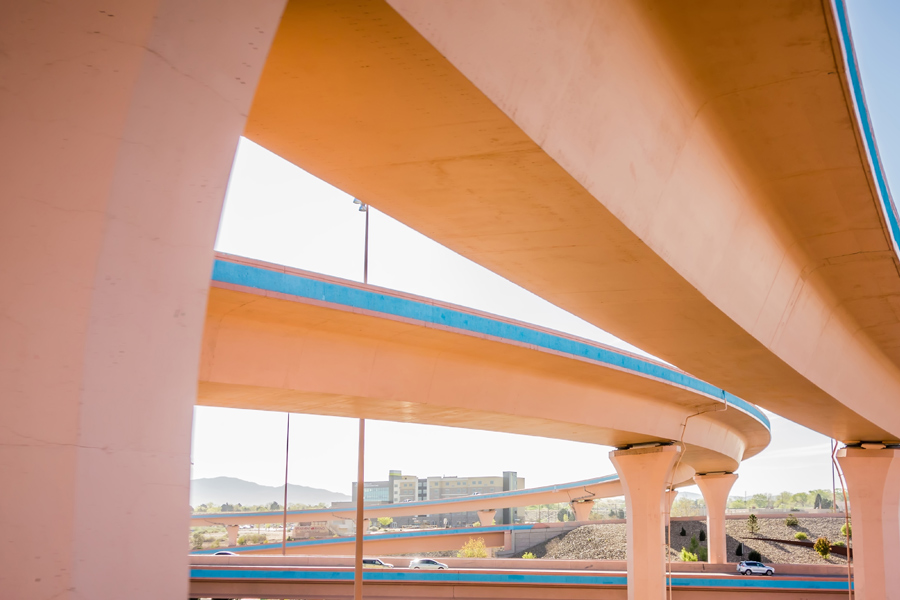 Trying to get from Albuquerque's Westside to Uptown is costing you more than just fuel and frustration.
According to a new report, Albuquerque drivers spend about 13 hours a year stuck in traffic, costing them $643 each. The cost to the city is $189 million, according to the INRIX 2016 Traffic Scorecard. The INRIX 2016 Traffic Scorecard analyzed congestion in 1,064 cities in 38 countries.
Out of the 240 U.S. cities included in the study, Albuquerque came in at No. 97. Across the globe, traffic in Albuquerque came in at No. 607.
The most congested road in the U.S. is Interstate 95 West in New York City leading up to the Trans-Manhattan Expressway, where the annual delays in the afternoon commute reached 86 hours in 2016. Four of the top 10 most congested U.S. roads last year were in New York City, while Chicago had two on the list.
Compared to other cities worldwide, Los Angeles tops the list as the most gridlocked city, with drivers spending 104 peak hours in congestion, followed by Moscow (91 hours), New York City (89 hours) and San Francisco (83 hours). Atlanta and Miami also made the list of the 10 most-congested cities in the world.
And drivers in Houston and Dallas-Fort Worth still are much worse off than those in Central Texas, the study shows. Dallas was No. 7 in the U.S., with drivers spending 59 hours in 2016 stuck in traffic, while Houston was 11th at 52 hours (squeezed between Seattle and Portland). Click here to read the full article.