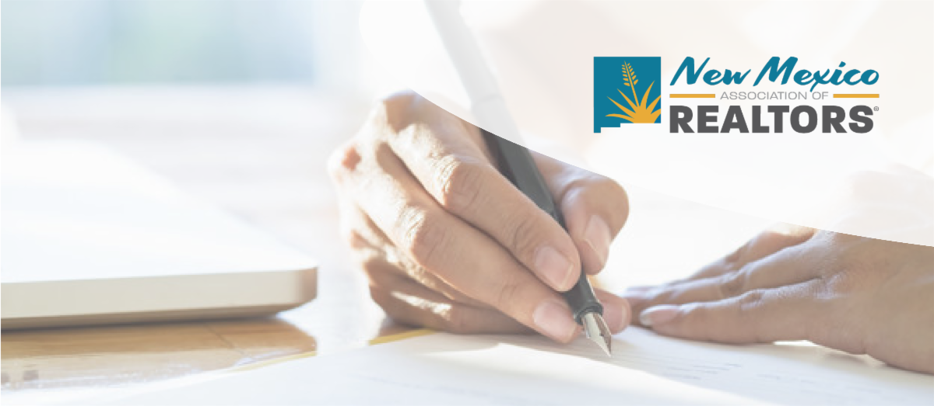 NMAR has announced the latest updates to NMAR's forms. These forms will be released through the INSTANET Transaction Desk, and ZipForms on February 17, 2020. They will be available on DotLoop and Docusign soon thereafter.
Please note the following updated forms:
Form 2104 - Purchase Agreement
Form 1206 - Buyer Broker Agreement
Form 1106 - Listing Agreement - Exclusive Right to Sell
If you have additional questions, please contact the NMAR Legal Hotline at 877-699-7266 or contact NMAR Membership Services at 505-982-2442.