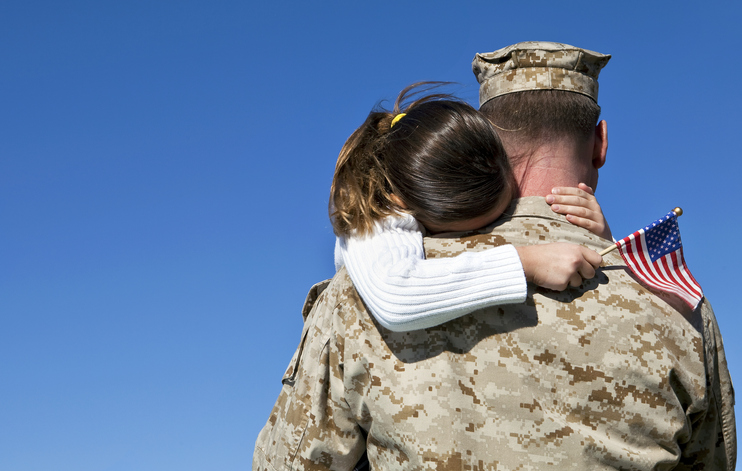 Legislative News
Upholding Property Rights for Veterans, Renters, Buyers and Sellers
March 9, 2023
Hello GAAR Family,
With only nine days remaining in the 2023 New Mexico Legislative Session, we are keeping a watchful eye on the progress of legislation that will impact our friends and neighbors, our industry, and our communities. In many cases, the movement of bills has stalled due to backlogs in certain committees which is not necessarily bad, because all unresolved bills will die on Saturday, March 18 at noon.

Any bills that have not crossed chambers will likely have a hard time getting additional hearings at this point. However, the legislature does have the ability to prioritize and bring bills out for floor votes, so we must stay vigilant.

We want to bring your attention to a few key pieces of legislation being monitored by the NMAR Legislative Committee.
---
SB 411 – Housing & Rent Changes – OPPOSE
STATUS: Stuck in Senate Judiciary

DUPLICATE BILL:
HB6 – Housing & Rent Changes (Rescheduled for 3/10 in House Judiciary, after floor session)
RELATED BILLS:
SB 99 – Rent Control Prohibitions (Tabled in first committee hearing)
SB 375 – Rent Increases & Air Conditioning (not yet scheduled)
At this late date of the session, it looks like these bills are running out of time. The REALTOR® team has made great progress in slowing the progress of these bills.

Proposed legislation aims to change the Housing Codes in New Mexico. These changes include increased time to remedy nonpayment of rent, increased civil penalties, increased timeframe for nonpayment notices, requirement of a written statement for deductions, and limiting property owners' rights to terminate or deny renewal of rental agreements.

This legislation is opposed by a variety of industry associations, as it would further complicate the current housing crisis by discouraging new development, discouraging property owners from renting their properties, and most importantly, would be detrimental to renters. For renters who need additional housing options, SB 411 would stifle growth and development and cause the current rental supply to diminish even further.
---
SB 449 – Real Estate Contract Act – OPPOSE
STATUS: Currently in the Judiciary Committee

Proposed legislation would require sellers to record real estate contracts—sales not involving a mortgage company—within 30 days of the sale to county clerks. If the contract is not recorded, the buyer may terminate the contract and be reimbursed for all payments. Under the bill, buyers could also be paid civil damages.

For sales made prior to July 1, 2023, contracts must be filed by November 1, 2023, or the buyer has the right to terminate the contract and receive reimbursement. Additionally, under the bill, sellers would be required to provide buyers with written notice and 30 days to fix any alleged defaults on payments.

Real estate contracts provide greater access to homebuying for buyers who do not qualify for traditional mortgages. We oppose this legislation, as it discourages sellers from utilizing this avenue of property sale by minimizing the buyer's incentive to make timely payments for the duration of the contract. Furthermore, there is no funding or mechanism for tracking or enforcement.
---
HJR 5 – Extend Veteran Property Tax Exemption, CA – SUPPORT
STATUS: Passed House Floor 67-0 (Currently in Senate Tax, Business, and Transportation Committee)

Proposed legislation would extend the current tax exemption that applies to 100% disabled veterans and their widows/widowers to apply to ALL disabled veterans. The joint resolution would allow for the exemption for disabled veterans in an amount based on their Veteran's Federal Disability Rating. We support this legislation to allow disabled veterans increased access to housing.

If passed by the Senate, the decision to implement the exemption will go to the voters in the next general election and does not need the Governor's signature.
---
SB 286 – Discriminatory Restrictive Covenants – SUPPORT
STATUS: Passed Senate Floor 39–0 (Currently in House Government, Elections and Indian Affairs Committee)

Proposed legislation would void unlawful discriminatory and restrictive covenants, as well as prohibit gender-specific language from instruments affecting the transfer of real property. SB 286 aims to decrease discrimination and make property transfers more inclusive and accessible while protecting the rights of all New Mexicans to rent, buy or sell real property.
---
In addition to the above-mentioned bills, you can keep an eye on all pieces of legislation we're monitoring here.
---
If you have any questions, please send them to me at Kent@GAAR.com.

Best,

Kent Cravens, RCE, CMLX2
Chief Executive Officer / Government Affairs Director
Greater Albuquerque Association of REALTORS®
---
Soaptree Yucca

Join us in celebrating the incredible place we all live, work, and play—the Land of Enchantment. As we keep you informed throughout the session, we invite you to brush up on our state's history and culture with the help of the Secretary of State's New Mexico Blue Book.

This week, we're celebrating our state flower—the Soaptree Yucca. Adopted by the legislature as the official state flower in 1927, this desert-friendly, hardy plant can grow up to 30 feet and boasts beautiful white flowers.

For those looking to spruce up their landscape with desert-friendly plants, a yucca is a great choice, as it can grow from low elevation all the way up to 6,000'. Additionally, the drought-resistant plant can thrive in rocky, grassy, or sandy areas—a perfect fit for landscapes across the state!
Join our advocacy efforts by contributing to the REALTORS® Political Action Committee (RPAC). All it takes is $15.