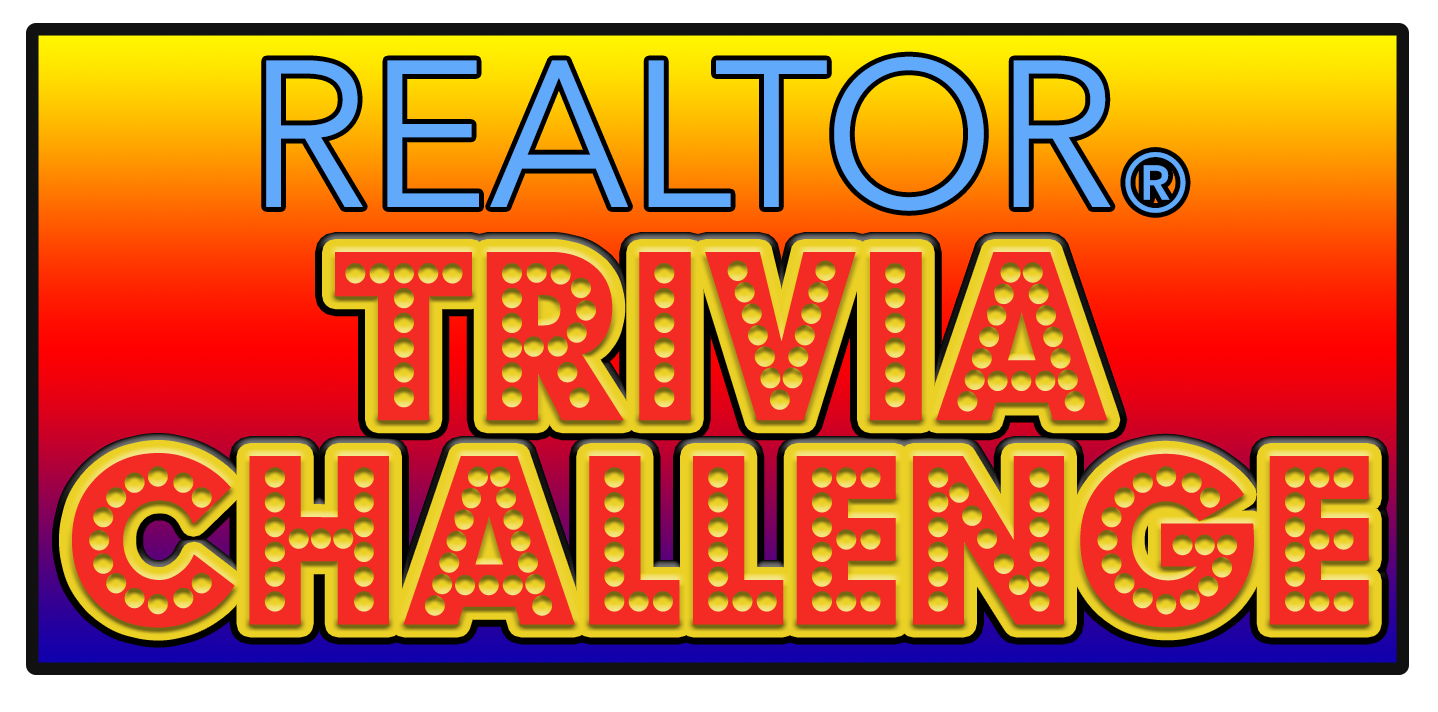 Do you daydream about competing on a Game Show? Are you charismatic, energetic and competitive? Is your mind swirling with fun facts and you have no one to share them with? If you answered "YES!" to any of these questions, then we have a mind-bending event that will test your knowledge of real estate trivia and other incidental information.
RECPAC is hosting a REALTOR® Trivia Challenge on Friday, August 28th. Teams of 4 will compete for a chance to advance to the Championship Round. The event will be Live Streamed and prizes awarded to the 1st and 2nd place teams. Claim your fame by registering to play!
---
REALTOR® Trivia Challenge
Friday, August 28th, 1-5pm
Round 1 from 1:00 - 2:00 pm (Teams 1 & 2 )
Round 2 from 2:00 - 3:00 pm (Teams 3 & 4)
Round 3 from 3:00 - 4:00 pm (Teams 5 & 6)
Championship Round from 4:00 - 5:00 pm (Top 2 Teams)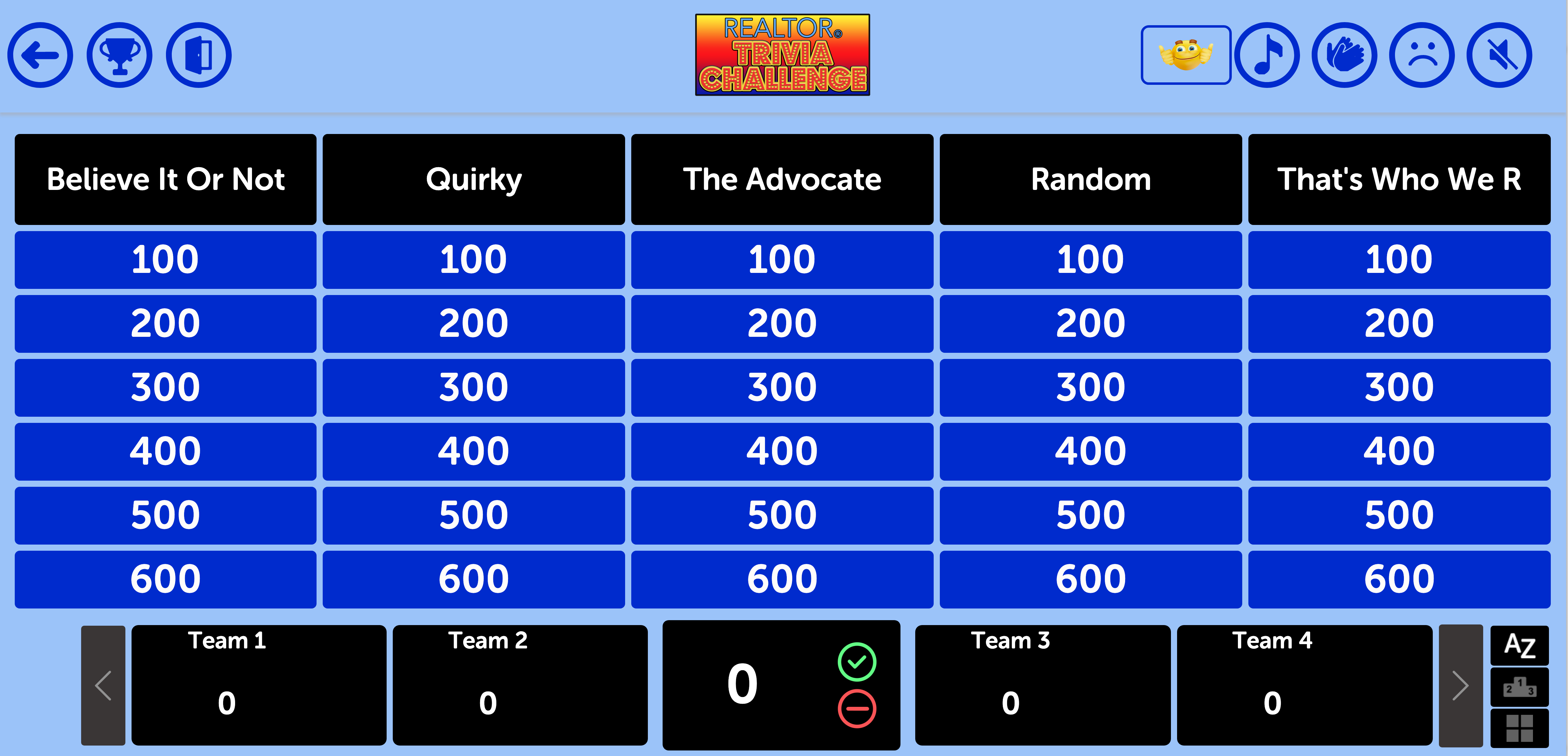 Game Details
Number of Teams: 6
Players per Team: 4
Players will participate at the GAAR Building. Masks are required and plexi dividers will be used to separate teammates.
Event will be Live Streamed to GAAR Members
Participation is open to all GAAR REALTOR® & Affiliate Members with a NRDS #
Register a team or as an individual. Individual registrants will be assigned teammates to ensure every team has 4 players.
The event is a fundraiser for RPAC, however there is no cost to participate and contributions to RPAC are voluntary. Contributions made are credited towards a member's NRDS # and count as a contribution for 2020. If you choose to contribute, an amount of $25 is recommended. Please contact Laura Harris at laurah@gaar.com or 505-321-7063 if you wish to make a contribution.

Questions? Please contact Laura Harris at laurah@gaar.com or 505-321-7063
RPAC Disclaimer: Contributions to RPAC are not deductible for federal income tax purposes. Contributions are voluntary and are used for political purposes. The amounts indicated are merely guidelines and you may contribute more or less than the suggested amounts. The National Association of REALTORS® and its state and local associations will not favor or disadvantage any member because of the amount contributed or decision not to contribute. You may refuse to contribute without reprisal. 70% of each contribution is allocated to your state or local PAC efforts to support state and local political candidates; 30% is sent to National RPAC to support federal candidates and is charged against your limits under 52 U.S.C. 30116. 30% Contributions received from corporate entities shall be forwarded to the National Association of Realtors Political Advocacy Fund.