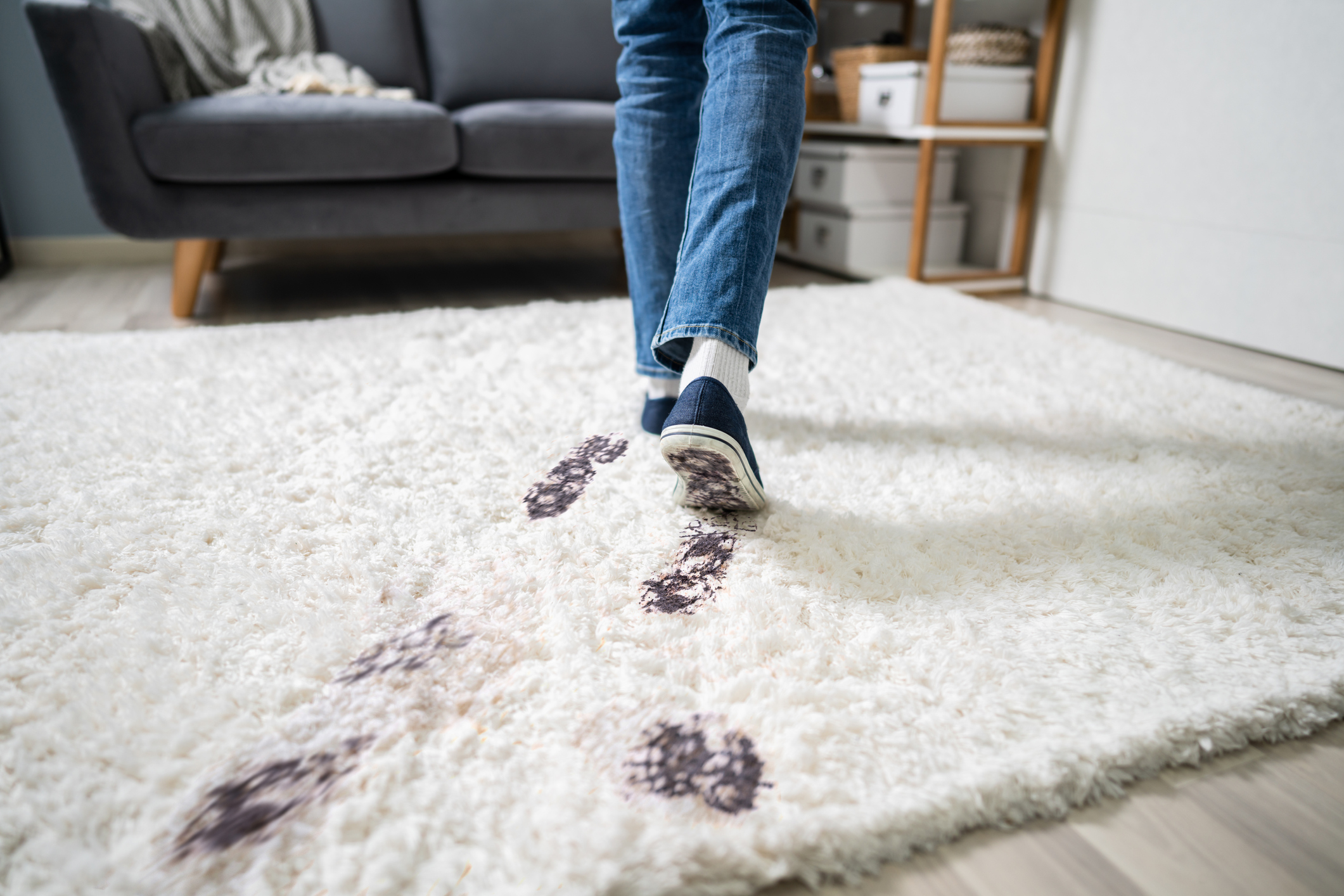 I'm sure we all have at least one story about an unprofessional showing where the seller or listing broker was not happy with the condition of the property after the showing (lights left on, didn't flush the toilet, mud tracked on floor, doors unlocked, didn't schedule a showing, etc.,) GAAR has put together a short guide with tips on remaining professional on your showings.
As the real estate market starts to pick up again this Spring, we expect there to be an increase in showings as new homes get listed and buyers increase. Being courteous to the seller and listing agent is important. Remember, showing a home is a privilege, not a right.
Common Courtesy's to follow during Showings
TIME LIMIT – Be respectful of the time you have scheduled for a showing. If the home is occupied, the owner may be on their way back to the property already. There also may be other buyer's agents waiting to see the home after you.
PETS – Please do not let a dog or cat out of the home while you are opening the door of a listing. Assume that ALL homes have a small pet that could dart out at any given time, you have to be aware of this and take the proper precautions to prevent it.
KNOCK FIRST – Prior to opening up the lockbox, always ring the doorbell. The seller may be home and you may startle them by opening up the lockbox and entering their home unannounced. Even if you think the home is vacant, ring the doorbell and knock on the door. There are many times that a seller has downsized, is waiting on a moving truck or military orders and they're sleeping on an air mattress in a back bedroom. It's also good practice when you walk in the door to announce yourself loudly, "REALTOR!"
STAY OFF THE GRASS – Avoid cutting across the grass to go to the front door. Use the walkway. There may be times where you or the client has accidentally stepped in something in the yard. You do NOT want to track it all over the seller's home. Sidewalks and driveways are designed for entry into a home; it's just common courtesy to use them.
KEEP YOUR HANDS TO YOURSELF – Never adjust the air conditioning or heat system in a home. No matter how hot or how cold the home is, the temperature in the home is what it is. By adjusting or tweaking a system, you might be launching a problem that you are unaware of such as a leaky system.
DON'T OPEN DRAWERS – Never go through a seller's furnished home, their drawers, their furniture, or refrigerator. There's nothing in those items that will help the sale of a home. Other people's belongings are off-limits!
DO NOT SIT ON SELLERS FURNITURE – It is acceptable to sit in the entertaining areas (kitchen, living room, on barstools) to discuss offer terms, furniture placement, changes buyer would make, etc. It is never OK to sit on the seller's bed or to allow children to play with the seller's children's toys.
NO PRICE TALK – Never discuss price, value, or likeability of a home when you are in the home. It's too easy with today's technology to be recorded and too many oohs and aahs could result in a higher price if you decide to make an offer.
DON'T USE THE BATHROOM – Unless you have a dire emergency, do not use the restroom of an occupied seller's home. It's bad etiquette and tacky. If your client HAS to go, or they have a small child having an EMERGENCY, then absolutely allow them to use the restroom but you should never use a seller's bathroom.
TURN THE LIGHTS OFF – Make sure all the lights are turned off in a home when you leave. Also make it a point to blow out all candles that a seller may have lit for effect.
LOCK ALL THE DOORS – Be sure to double-check all doors before leaving – even doors you may not have opened. Often the buyer has walked out a door and not locked it. Too many times homes are left completely open – especially vacant ones.
LEAVE HOME AS YOU FIND IT - If seller leaves interior door to the garage unlocked, leave it as you found it. Many homeowners enter through the garage and only lock that door at night. If buyers open that door, ask them if it was unlocked when they opened it. It is horrible when a seller has to call the listing agent late at night to come let them in because they are locked out. If you open blinds to allow light while you are showing, be sure to return them as you found them.
OBEY SELLER WISHES – If a seller has requested no shoes in the house or to give the puppy a treat so he doesn't bark the whole time, please oblige.
KEEP BUYER PARTY TOGETHER - Make sure the parents don't go one direction and the kids the other. If this happens, stay with the kids and try to lure them back to the parents. Kids are more likely to go through the seller's things than adults. Remember: You are the one responsible for a home while you are showing it.
LEAVE A BUSINESS CARD – Sellers are annoyed when they return home and are not sure the house was even shown. They do not know whether to leave again or not. SWMLS rules also require that a Business Card be left at the property after a showing unless there is a Sign In Sheet.
CALL CALL CALL – Last, but not least, if you're running late or need to cancel a showing appointment for whatever reason, contact the listing office right away!
Avoid these unprofessional habits when scheduling showings or showing a home with a client
Set fixed appointments but arrive an hour late — or, even worse, be total no-shows. Try explaining to a harried young mother who has had to vacate her home with a screaming toddler and her dog in tow that the buyer's agent isn't just running late but is, apparently, not coming at all.
Make themselves at home by just hanging out after a showing in an occupied house to discuss the neighborhood, the real estate market, financing possibilities, and their philosophy of life while the owner remains parked on the street for an hour.
Leave properties — especially, bathrooms — seriously messed up after a showing.
Take the keys after a showing (okay, we've all done that) but refuse to bring them back because it's inconvenient.
Forget to lock the doors (or turn off the lights) after a showing.
Hand over the house keys two days before closing. You may discover their buyer has started moving their stuff onto the property or begun construction on a deck when you stop by to remove the empty lockbox.
Showing a home to a client without following the Showing Instructions on the listing.
NAR Pathways to Professionalism
While the Code of Ethics and Standards of Practice of the National Association establishes objective, enforceable ethical standards governing the professional conduct of REALTORS®, it does not address issues of courtesy or etiquette.
Based on input from many sources, the Professional Conduct Working Group of the Professional Standards Committee developed the following list of professional courtesies for use by REALTORS® on a voluntary basis.
Here are 9 tips from the NAR Pathways to Professionalism
Be responsible for everyone you allow to enter listed property.
Never allow buyers to enter listed property unaccompanied.
When showing property, keep all members of the group together.
Never allow unaccompanied access to the property without permission.
Enter property only with permission even if you have a lockbox key or combination.
When the occupant is absent, leave the property as you found it (lights, heating, cooling, drapes, etc.) If you think something is amiss (e.g. vandalism), contact the listing broker immediately.
Be considerate of the seller's property. Do not allow anyone to eat, drink, smoke, dispose of trash, use bathing or sleeping facilities, or bring pets. Leave the house as you found it unless instructed otherwise.
Use sidewalks; if weather is bad, take off shoes and boots inside property.
Respect sellers' instructions about photographing or videoing their properties' interiors or exteriors.
Have a story to share about an unprofessional showing? We'd love to hear from you and possibly include that story in a future blog (we will change the names of course). Contact SWMLS at mls@gaar.com if you have any feedback or additional information to help us spread the word out about Showing Etiquette.