MLS Tech News: Where do My Listings Go?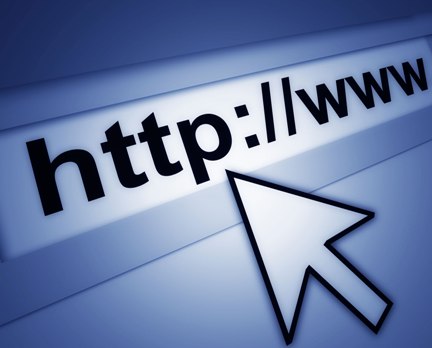 A common question that SWMLS staff gets is "Where do my listings go besides our local MLS?" There are quite a few places actually and this article will highlight where your listing is automatically displayed and where you can go to further market the listing.
SWMLS Database – accessible by all GAAR Participants and Subscribers
When listings are entered into the Southwest MLS database they are immediately accessible to all Southwest MLS Participants and Subscribers. Approx. 3,500 members
IDX – Internet Data Exchange Southwest MLS has a well-developed IDX program available for members and approved web designers. The IDX program directs possible leads to the member who has a website with the IDX options. IDX websites are operated by Southwest MLS Participants or Subscribers and typically offer a home search of all Active SWMLS listings. Estimated IDX websites currently operated by SWMLS members: 250-300
VOW – Virtual Office Websites Southwest MLS offers participating real estate brokerages to offer RE services directly through the company's website. An established broker-consumer relationship must exist with the Participant and the client using the VOW service. After this relationship is established (as defined by state law) the consumer will have the opportunity to search MLS listing information that is subject to the Participant's oversight, supervision, and accountability.
GAAR Consumer Website - Find a Home and Open House Search - Consumers may search for Southwest MLS properties via the consumer website (www.gaar.com). Southwest MLS listings are displayed in IDX format (Internet Data Exchange). This means that the MLS data appears in a limited format encouraging consumers to contact the listing office for property inquiries.
Realtor.com Realtor.com is one of the top ranking home search websites used by consumers in today's market. Southwest MLS supplies data directly to them that is updated several times a day. Realtor.com has also developed "network partnerships" that allows consumers from other websites who choose "search homes for sale" to automatically link to the Realtor.com search engine. More information about the Realtor.com "network partners" can be found here.
ListHub ListHub gives brokers the latest online marketing tools and strategies for marketing property listings online. ListHub specializes in data integration and marketing metrics. Today, ListHub manages the listing inventory for thousands and thousands of real estate companies nationwide. If you aren't using ListHub yet take a look at they're available marketing channels to see where the listing can be marketed. Note: ListHub is not an IDX website and not all MLS listings that post to internet will go to ListHub, only those Participants and Subscribers who have created a ListHub account can "opt-in".
Common question and answers:
# 1 Question – My listing has been on the market for a while now but neither me nor my seller can find it on Realtor.com or Gaar.com. Make sure the MLS listing field called Post to Internet is set to YES. It will then take up to 24 hours for the listing to start appearing on the IDX websites.
How do I ensure that my listing shows up in IDX? Make sure the MLS listing field called Post to Internet is set to YES.
My listing is posting to internet but why don't I see it on Zillow? Southwest MLS IDX listings do not automatically get sent to Zillow. To get a listing on Zillow you will need to use ListHub (select Zillow as an available channel) or create a separate Zillow account.
What about websites like HomesAndLand.com and Point2Agent.com? I'm not seeing my listings on these websites, isn't this IDX? These types of websites are not considered IDX websites and the MLS listing data included on them has been submitted directly by the Listing Broker.
Why can't you provide me a complete list of all IDX websites? We know who the larger companies are like Realtor.com, Homes.com, etc; but do not have a complete list of all local Participants and Subscribers who display IDX data. The main reason is that there is a certain type of IDX data feed used by SWMLS members that is not monitored directly by Southwest MLS. This data feed is commonly referred to as the IDX Framing Link. This free link is available for all Participant/Subscribers in the MLS and can easily be integrated into an existing website frame and is setup to be compliant with SWMLS rules. Here is an example of the Framing Link used as GAAR's Alternate Home Search. Link http://bit.ly/hBmjnJ
Need more Information?
www.gaar.com/idx The main page for obtaining information about IDX for your website. Also features a list of current IDX web companies that provide services for MLS members and includes the forms your web developer would need to request access.