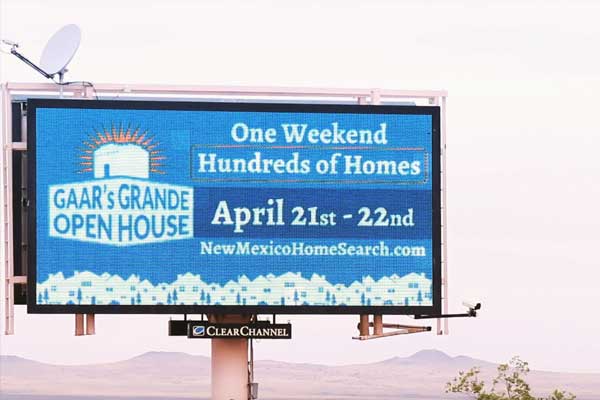 During the GAAR Grande Open House on April 22nd & 23rd, 2018, there were 632 listings that had 1 or more scheduled Open Houses, which is the same as September's 2017 event.
As of May 4th, 2018 - 171* of those listings have gone under contract which equates to 27% of the scheduled Open Houses.
Through GAAR's advertising and social media efforts, over 4,000 visitors viewed Open House information on NewMexicoHomeSearch.com. The GAAR Grande Open House Weekend was promoted in print ads in Homestyle, New Mexico Magazine and Su Casa Magazine. Radio spots ran on The Edge and Big I. Messages were seen on two digital boards and multiple social media sites such as Facebook, Twitter and Instagram.
This was the first open house weekend of the year. The Fall Grande Open House Weekend will be October 6th & 7th, 2018.
*Not all Pending sales can be attributed to the Open House and could have occurred after April 23rd, 2018.