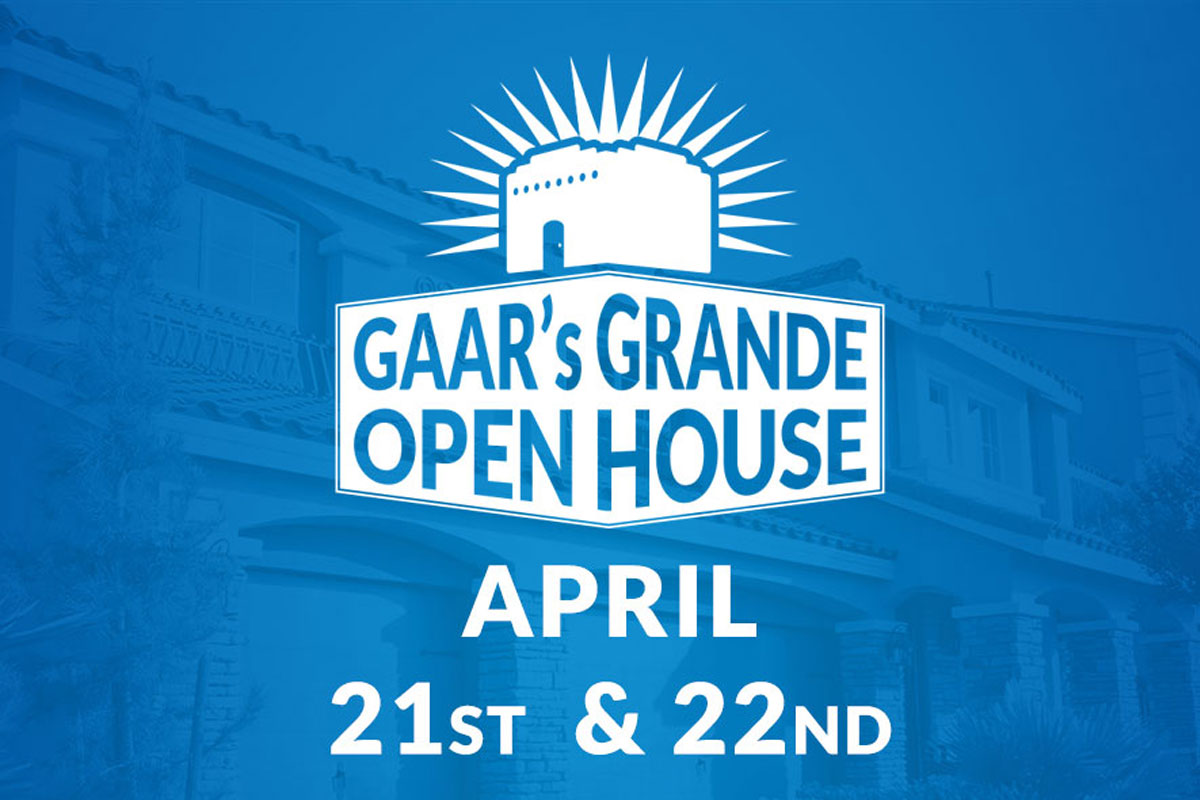 The Spring GAAR Grande Open House Weekend is Saturday, April 21st and Sunday, April 22nd!
GAAR REALTOR® Members - if you're reading this on April 11th, 5 p.m. TODAY is the DEADLINE to enter your open house information into Flexmls to include it in the ABQ Journal's HomeStyle! Don't miss out on this well-distributed opportunity!
After you're done with your Flexmls entry, be sure to review this checklist for the Open House weekend:
- Pick up your copies of HomeStyle for your open houses! The HomeStyle publication will be distributed on April 20th to GAAR, Broker offices throughout Albuquerque, and within the Albuquerque Journal that day.
- Check out your listing online! Your open house listings will also be featured on the state-wide consumer website NewMexicoHomeSearch.com.
- Pick up signs, balloons (not inflated) and additional marketing material starting on Monday, April 16th at the GAAR REALTOR® Building.
- If you want inflated balloons, you can pick them up at these times: Friday, April 20th (9 am to 5 pm) and Saturday, April 21st (9 am to 12 pm).
- If you kept last year's signs, please feel free to reuse them!
- Listen and watch for promotions on the following media in the weeks leading up to the big weekend!
The Edge (104.1) and The Big I (107.9) (online and on-air)
Clear Channel Billboards
The Albuquerque Journal
New Mexico Magazine
Albuquerque The Magazine
Su Casa Magazine
NewMexicoHomeSearch.com
Social Media (Facebook, Instagram, Twitter)
Make this the best GAAR Grande Open House Weekend EVER!