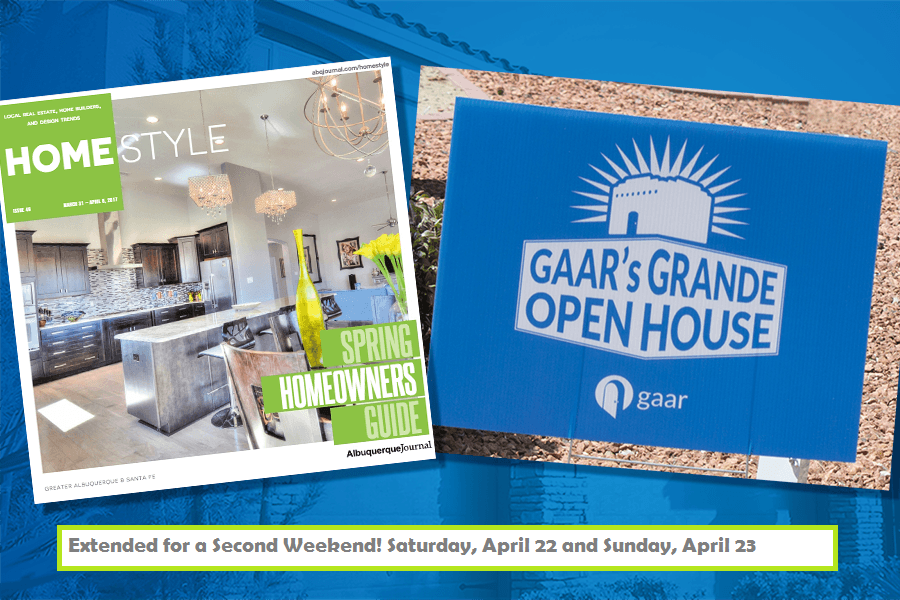 GAAR's Grande Open House Weekend is back...and its bigger than ever!
It's time to reach out to sellers and get those listings ready for the GAAR Grande Open House Weekend will be held on two weekends in a row... April 15th and 16th plus April 22nd and 23rd.
This event has been marketed in Su Casa Magazine, Albuquerque the Magazine and in the Albuquerque Journal's HomeStyle and will be on New Mexico Living Morning Show this Friday on both Fox and CW.
Tips for Seller's Agents:
To be included in the GAAR Grande Open House Weekend edition of HomeStyle, must have your open houses scheduled in Flexmls by 5:00pm on Monday, April 10th for the holiday weekend and April 17th for the weekend of April 22nd and 23rd.
Poperties are moving fast, so we will also be advertising that potential homebuyers check online at newmexicohomesearch.com (or with their Realtor) for the most current, updated list of open houses.
Since this event falls on Easter weekend, you may want to consider a Spring or Easter theme for your open house. Guests will be in from out of town, so tour groups may be larger than usual.

Note: This is the first open house weekend of the year. The second will be the weekend of September 23rd & 24th. Both events are scheduled for the weekend just prior to the popular "Parade of Homes" weekends held by Su Casa & HBACNM.
Tips for Buyer's Agents:
If you are unable to tour with your clients, be proactive – consider printing a custom list for them of the most up-to-date open houses for the weekend.
For more independent buyers, send them the link to newmexicohomesearch.com/open-weekend.php for instructions on creating their own custom list.
If you have not done so yet, have your buyers register on newmexicohomeseach.com and select you as their agent (or you can sign up for them). They can then quickly send you feedback on the homes they liked the most.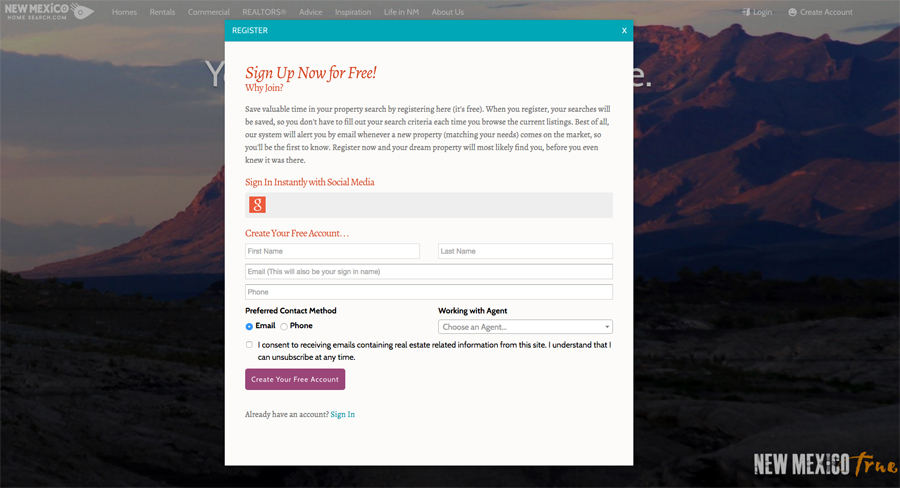 Click here to learn more about logging into newmexicohomesearch.com's back end for the first time and how to update your profile.