Realtor.com® market statistics are displayed via sophisticated, map-based visualizations powered by Tableau®. The maps are interactive; clicking on a metro area or selecting it from the drop-down list will zoom the map in, allowing you to look closely at a certain locale. Because realtor.com®'s market data is nationwide, you'll need to zoom in on your service area before sharing.
Once you've zoomed in on the correct view, you can share the visualizations with your members via the following methods:
1. Embed a widget
You can share the full visualization—with interactive capabilities preserved—by embedding it into your website. To do this, click "Share" at the bottom of the Tableau® visualization. You'll want to make sure you select "Current View" and not "Original View" (circled in image below) to ensure that you're sharing a map of your local market, not the entire U.S.
To embed, just copy and paste the embed code into whatever web page you'd like it to display on.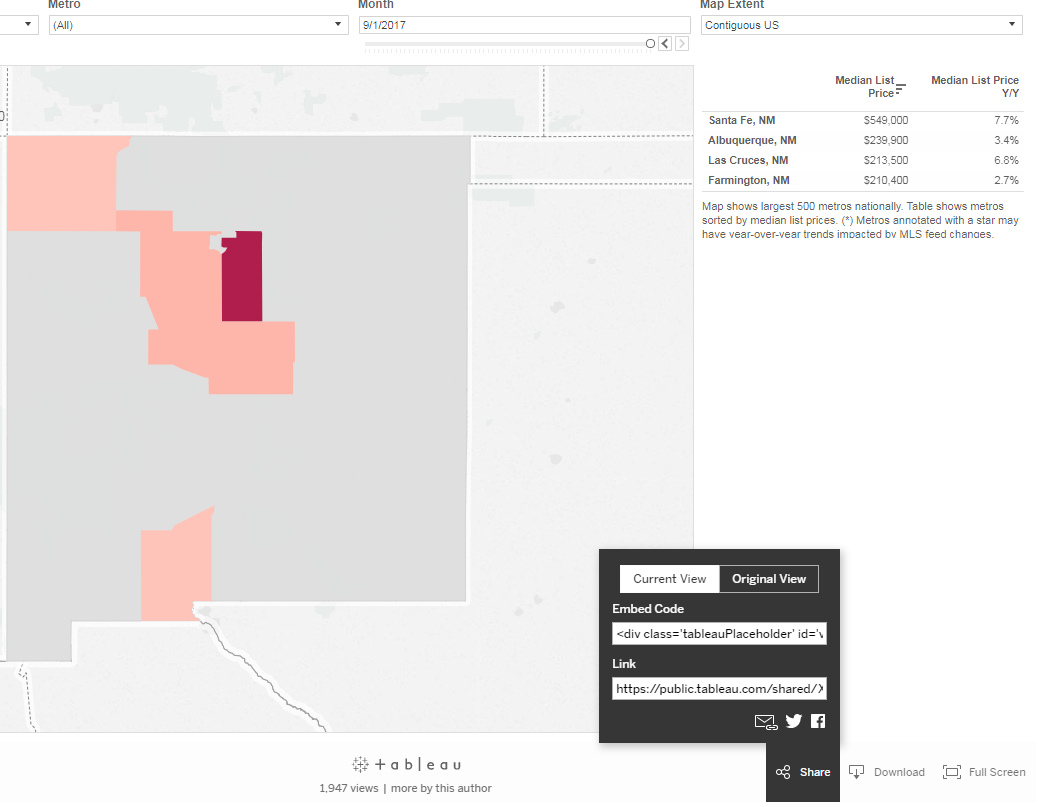 2. Share a link
Another way to share the full, interactive version of any visualization is simply to share a link to it. Like the "Embed" option, the linking option is accessible via the "Share" button. You can simply copy and paste the link to share it anywhere, or you can click the icons just below the link box to quickly share via email, Twitter, or Facebook.
3. Share as an image
MLS and association staff members can also share realtor.com® market statistics as a static image. This is a good option for sharing on social media when you'd prefer not to link out to the visualizations. Although you lose the interactivity, the images can be incorporated into marketing assets, reports, blog posts, emails, and more.
To generate an image for sharing, click the "Download" icon. Next, select "Image," and you will then be prompted to download the image to your computer.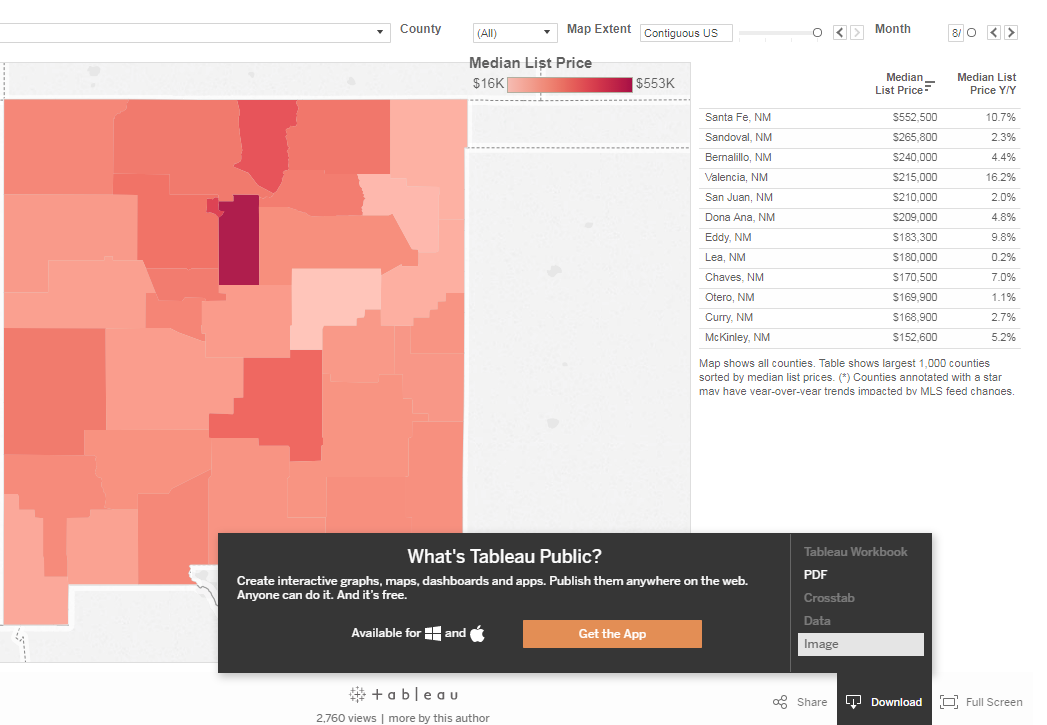 4. Share as a PDF
PDF is the final sharing option, and this is accessible via the "Download" icon as well. Simply select the "PDF" option to generate a PDF that you can download to your hard drive. PDFs are an excellent option for when you want to incorporate realtor.com® market statistics into more formal assets like reports.
Learn More
This was a simple overview of methods for sharing realtor.com® market statistics. For more in-depth instructions, click here. To see all market visualizations from realtor.com®, visit research.realtor.com.