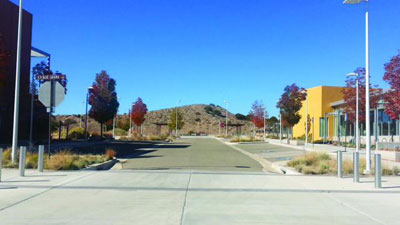 By Stepahnie Guzman, Reporter for Albuquerque Business First
Last year, the Scottsdale-based real estate investment and development firm Harvard Investments bought Rio Rancho's 1,600-acre master-planned community Mariposa. With a reputation of buying and investing in distressed communities, the purchase of Mariposa was Harvard's first time working in the New Mexico market.
Some Mariposa homeowners faced challenges after its previous developer left the project in 2012. Some were also wary of Harvard.
"They felt Mariposa was a real black eye for the community, and people didn't see how it would ever get resurrected," said Tim Brislin, Harvard vice president.
Yet a year later and with six homebuilders lined up, Mariposa has staged something of a comeback. On August 15, Mariposa will celebrate a grand reopening, and kick off a new round of construction.
We asked Brislin about Harvard's move and Mariposa's future. Click here to read the full article.