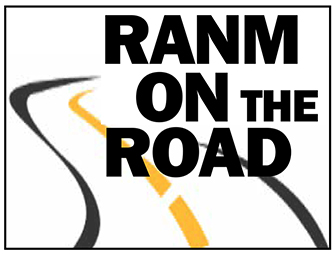 RANM on the Road is coming to GAAR!
Thursday June 15, 2017 from 10:30am -3:00pm
For admission to this session we are requesting that you donate a backpack suitable for elementary, middle or high school, however this is not a requirement to attend. GAAR's "We've got your back...pack!" drive is collecting donations of backpacks in collaboration with RANM's Community Project of the Year, REALTORS® Back New Mexico Kids. All backpacks collected will be distributed to the APS Title 1 program before the start of the 2017/2018 school year. Click here to view our flyer.
LUNCH PROVIDED - Rex's Hamburger Cookout!
SPECIAL GUESTS: Wayne Ciddio and Tom Baca from the New Mexico Real Estate Commission - Learn about upcoming changes for QB's and other regulatory issues. This is a great chance to dialogue with the commission.
SPECIAL GAAR GUEST: Bernalillo County District Attorney Raul Torrez will speak from 2:00pm - 3:00pm.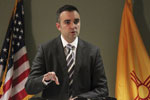 "While other parts of the country are seeing a decrease in criminal activity, the problem in Albuquerque continues to rise. Specifically property crime. This type of crime directly impacts neighborhoods as current and future residents decide where to buy homes and raise families. Bernalillo County District Attorney Raúl Torrez will present his data driven approach to target and prosecute these serious repeat offenders of property crime." -Raul Torrez, Bernalillo County District Attorney