Generation Gap
3 CE (Training)
This generation gap course offers strategies for assisting clients for all ages. It examines the characteristics of home-buying generational populations and evaluates their expectations of the broker and transaction as well as communication preferences.
Topics will include:
Generational Demographics, Core Values and Technological Views
Communication between Generations
Marketing to Different Generations
What does the Future Hold
About the Speaker: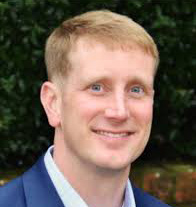 Brent Lancaster, ABR, GRI, SRS, AHWD, BPOR, CDEI, e-PRO, MRP, combines his love of the business of real estate with his passion for education. He offers a variety of solutions to the challenges that agent's face in today's real estate environment. He believes in delivering tools agents can use immediately to improve the quality and efficiency of their business.
In 2005, he became the broker/owner of his own real estate company, Brent Lancaster and Associates, LLC.
For the last 14 years, Brent has been delivering high quality course content as President/CEO of one of the nation's oldest real estate schools – Bob Brooks School of Real Estate. Since 1971, Bob Brooks School has trained many generations of real estate agents.
Brent lives in Baton Rouge, Louisiana with his wife of 14 years Laura and his two children Leyton (5 years) and Nate 3 years).