Local REALTORS® show gratitude by giving back
FOR IMMEDIATE RELEASE
Contact:
Paul Wilson, President,
505-293-1224, president@gaar.com
Janice McCrary, Executive Vice President,
505-724-3481, jmccrary@gaar.com
LOCAL REALTORS SHOW GRATITUDE BY GIVING BACK
Albuquerque, NM (December 1, 2015) – Each year, members of the Greater Albuquerque Association of Realtors (GAAR) give back to the community to show their gratitude. They do so individually, through their companies and through the sustainable fund they created in 2011, the Realtor Fund of the Greater Albuquerque Association of Realtors. This year's charitable grants from the Realtor Fund total $36,700.
When it was established through the Albuquerque Community Foundation, the Realtor Fund had a goal of raising $1 million by 2021, the 100-year anniversary of GAAR. Now, only five years in, the Realtor Fund endowment has a balance of over $670,000. During that same period, the Realtor Fund granted $119,900 to local charities. Once the Realtor Fund reaches $1 million, the endowment will be able to give approximately $60,000 plus each year.
In addition to charitable donations, the association launched the GAAR Good Neighbor Awards. Honoring individuals that dedicate themselves to charitable service, the recipients are judged more on the hours they volunteer, the funds they raise and the impact to the community than just their personal financial contributions. Since a core tenant of being a Realtor is adherence to a social responsibility beyond ordinary commerce, GAAR's Good Neighbors are held as role models to other Realtors.
The 2015 recipients of the GAAR Good Neighbor Awards are:
Robert Boverie of Coldwell Banker Legacy – for his work with Silver Horizons, a charity that serves over 900 disadvantaged seniors in our community each month.
John Kynor of Q Realty, Inc. – for his work with Dental Care in Your Home, a charity that provides access to complete and professional dental care for disabled, homebound and special needs individuals of all ages.

Danielle Clemens of Logic Real Estate – for her work with LifeQuest USA, a charity that helps mentor at-risk youth in detention centers and when they get out to help provide them with the job and life-skills training they need.

Kris Cannaday of Ida Kelly Realtors, LLC – for her work as a trained volunteer with New Mexico Kids Matter, a charity where she helps to offset the over-burdened child welfare system by being a court appointed special advocate (CASA) for children that have been abused and neglected and are in the foster care system.

Steve Cecco of Gold Financial Services, our affiliate recipient – for his work with The REALTOR® Fund of Greater Albuquerque Association of REALTORS® a sustainable trust established by GAAR members to help support and develop the community through charitable giving.
On top of being featured in GAAR's 2016 advertising campaign, each Good neighbor will also receive a $500 grant for their charity which will be presented at GAAR's Gratitude Luncheon held during their Annual Meeting on December 2nd at the Embassy Suites Hotel and Spa.
The Realtor Fund will be presenting an additional $34,200 in grants to several non-profits that primarily help children in need, including New Mexico Kids Matter, Boys and Girls Club of New Mexico, Albuquerque Heading Home and the APS Title 1 Homeless Project. In 2009, GAAR made the decision to support the APS Title 1 Homeless Project in a meaningful way. Over the course of these years, the GAAR and the Realtor Fund combined has given $130,600 to this critical charity because Realtors believe that staying in school even through tough times will benefit the Title 1 children and the greater Albuquerque community as a whole.
The Realtor Fund accepts individual and corporate donations from the public as well. Donations can be made by going to www.gaar.com/fund.
###
Photos of the Good Neighbor Award Recipients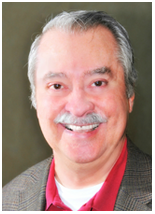 Robert Boverie - Click here for high-res image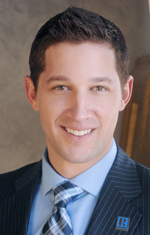 John Kynor - Click here for high-res image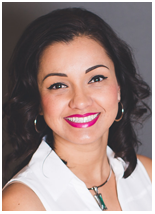 Danielle Clemens – Click here for high-res image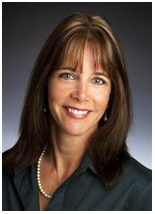 Kris Cannaday – Click here for high-res image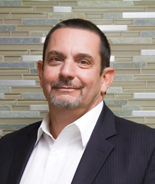 Steve Cecco – Click here for high-res image
About GAAR
The Greater Albuquerque Association of REALTORS® (GAAR) is the largest local professional trade association in Central New Mexico with over 3000 members pledged to a strict Code of Ethics and Standards of Practice. Established in 1921, GAAR is the Voice of Real Estate for the Greater Albuquerque Area and the trusted source for accurate real estate market data and trends.
REALTOR® is a registered collective membership mark that may be used only by real estate professionals who are members of the NATIONAL ASSOCIATION OF REALTORS® and subscribe to its strict Code of Ethics.
For media assistance, please contact Eva Medcroft at 505-724-3461 or eva@gaar.com.