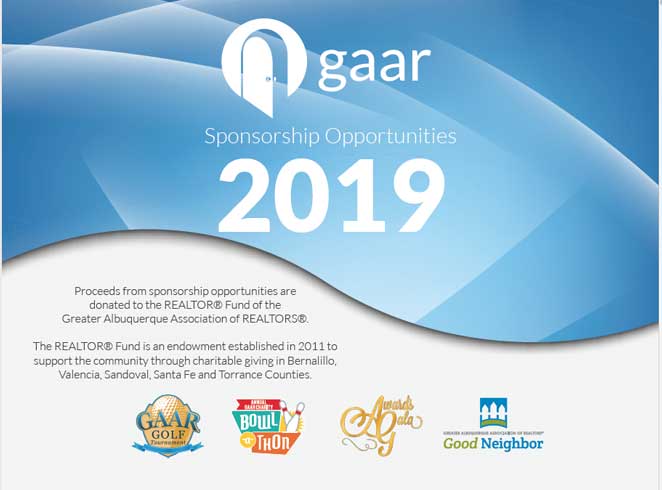 Proceeds from sponsorship opportunities are donated to The REALTOR® Fund of the Greater Albuquerque Association of REALTORS®. This sustainable trust fund managed by the Albuquerque Community Foundation allows us to disburse over $60,000 each year to local charities.
By establishing this endowment fund, REALTORS® demonstrate their ongoing pledge to honor their responsibilities to the community and to express gratitude for a successful real estate industry.
At the Annual Meeting held December 5th, checks for $15,000 were presented to each of the following non-profit organizations:
APS Title 1 Homeless Project
Boys and Girls Clubs of Central New Mexico
New Mexico Kids Matter
Senior Citizens Law Office
Thank you for your generous support!
Sponsorship questions? Contact Laura A. at 505-842-1433 or sponsor@gaar.com.