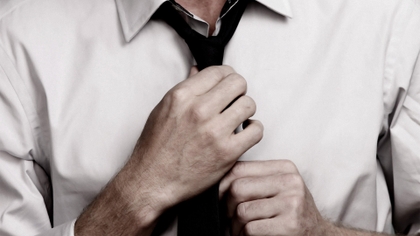 Knowledge of the real estate industry and good customer service definitely count when negotiating a successful sale, but the key to taking your business to the next level is conveying a professional image to customers and potential clients.
The National Association of REALTORS® (NAR) highlights this important fact in its "Pathways to Professionalism." NAR advises to present a professional apprearance at all times and to dress appropriately. This is because, as a REALTOR®, you are representing not only yourself, but your company, and more importantly, the industry as a whole.
If you're passionate about becoming a success in the real estate industry, follow the tips below and get on the pathway to dressing for success.
1 – Suit up
"Dressing like a REALTOR®" always makes a great first impression with a new client. What do we mean by "dressing like a REALTOR®?" It's simple: suits! Investing in an appropriate selection of suits, slacks, skirts and jackets will work wonders to help your own personal curb appeal. We recommend purchasing a few simple, yet sharp, contemporary suits, shirts, blouses, shoes, and ties with neutral colors that give off an air of professionalism.
2 – Clean up
In the real estate industry, it's difficult to keep it all together when you're always on the go. As a result, shirts come out, hairs frizz, ties become undone, and stockings run. That's why it's important to clean up. Ensure your hair is set, your shirt is tucked in, and your tie is properly tied. It's never a bad idea to take a few moments every few hours to make sure you and your outfit are still put together.
3 – Tailor for Perfection
Too often than not we see brokers wearing suits that are either too loose or too tight. Unless you're really Clark Kent trying to convince the world you're not Superman, do the right thing and tailor your clothes for perfection. Of course, this doesn't just apply to suits, but all forms of business wear. Ensure that you are wearing clothes that fit, even if that means making the hard decision of occasionally having to cycle out wardrobes.