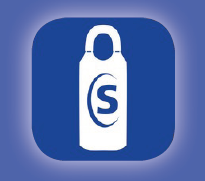 Supra is aware of the recent incident reported in local media, and we are working with the Greater Albuquerque Association of REALTORS® to gather more information. As always, our primary goal is to ensure lockbox access for our keyholders while maintaining the highest quality of our products. If you have immediate questions, please contact the GAAR office.
In the unlikely event that a lockbox is compromised or stolen from your listing, please report it immediately to local law enforcement and GAAR.
The iBox is part of Supra's electronic key control system. While it offers convenience, it is not an anti-theft device. The precautions below can help prevent unauthorized access to a listing:
Lock all doors and windows.
Activate alarm systems, if present.
Do not place a unit number, house number, alarm code, or any other identifying information in the key container or on the lockbox.
Keep any copies of property keys made in an offsite secure location.
Attach the lockbox to a home in a well-lit location like the front door or railing.
For condominiums, attach the iBox in a common area inside (i.e. a package or mail room).
Supra is continually developing and evaluating new technologies to advance the effectiveness of our products. The Supra system has proven to be a great asset to real estate agents and their clients because it sends real-time showing notices after a lockbox is opened and provides listing agents with timely information to aid in the selling process.