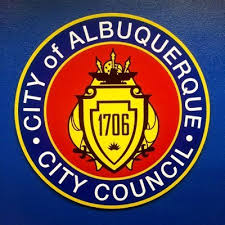 Getting to know 2019 Albuquerque City Council Candidates through REALTOR® Interviews.
To keep REALTORS® informed for the upcoming City Council Elections on November 5th, members of the Real Estate Community PAC (RECPAC), made up of volunteer REALTORS® from GAAR and CARNM, held interviews with Albuquerque City Council candidates on September 12th and 13th. Ten of the fourteen candidates attended appointments and shared their vision for the future of Albuquerque. In total there are nine Council Districts and Districts 2, 4, 6, and 8 are up for grabs.
The interviews were based on six questions the committee felt were relevant and timely. Questions were sent to each candidate in advance of the interview.
---
City Council Candidate Interview Questions
Please tell us your top 3 priorities you wish to achieve as a City Counselor and how you intend to accomplish them.
There is an ongoing problem of crime and homelessness in Albuquerque. What would you propose to deal with these problems? Are you familiar with what is already being attempted?
Do you support the renewal of the Transit Tax?
There are quite a few abandoned properties throughout Albuquerque. They create an attractive nuisance. What would you propose to deal with these properties?
The IDO ZONING CHANGES have been of great concern to both residential and commercial property owners. Are you familiar with these zoning regulations and the changes that affect property owners? Which of the changes do you see as creating problems for the owners and what would you propose to do about them?
Do you support Councilor Pat Davis's proposal to amend the IDO to make Liquor Retail a Conditional Use, versus a Permissive Use, in the MX-M Zones?
The interviews were scored on the following criteria: (1-5, 5 being favorable)
Electability – Is the candidate running in a district where success is possible or likely?
Knowledge – Does the candidate have an understanding of the topics?
REALTOR® Champion – Does the candidate understand and align with protecting homeownership and private property rights?
Incumbency – Does the candidate currently hold the office?
Approachability – Is the candidate willing to listen?
---
Thanks to those who took the time to conduct these interviews over a two-day period:
Carol Bernstein – RECPAC Trustee, Candidate Interview Committee Chair
Tim House – RECPAC Board of Trustee Chair
George Torres – RECPAC Trustee
Dan Hernandez – RECPAC Trustee
Damon Maddox – RECPAC Trustee
John Lucero – RECPAC Trustee
Amanda Champine – RECPAC Member
Kent Cravens – GAAR EVP
Please note that the views of the interviewers are subjective and may differ among members. The interviews were conducted with the intention of learning more about each candidate, but more importantly, establishing a relationship with each and creating visibility of GAAR, our members and the issues important to REALTORS®.
| District | Candidate | Score |
| --- | --- | --- |
| | | |
| 2 | Connie Vigil | 2.33 |
| 2 | Joseph R. Griego | Did not show for interview. |
| 2 | Robert Nelson | 5 |
| 2 | Issac Benton (Incumbent) | 2.5 |
| 2 | Zachary A. Quintero | 4 |
| 2 | Stephen Baca | No response to invite. |
| 4 | Brook Bassan | 4 |
| 4 | Athena Christodoulou | 1.4 |
| 4 | Ane Romero | 3.8 |
| 4 | Haley Josselyn Roy | No response to invite. |
| 6 | Patrick Davis (Incumbent) | 4 |
| 6 | Gina Naomi Dennis | 0.4 |
| 8 | Trudy Jones (Incumbent) | 5 |
| 8 | S. Maureen Skowran | Responded, unable to attend. |