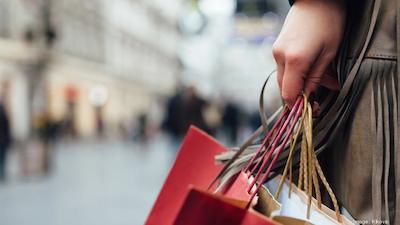 If you're planning to shop locally in Albuquerque this Saturday, you're in one of the best cities to do so, according to a new ranking.
Yelp has released its Top 20 Cities to Shop Local list, and Albuquerque landed at No. 17.
A Yelp + Harris Poll survey found 64 percent of U.S. adults will shop local this holiday season and plan to spend $324, a 26 percent increase from last year. Shoppers plan to spend $48 billion locally this holiday season. According to the National Retail Federation, Americans are expected to spend $650 billion on holiday shopping this season. The Saturday after Thanksgiving is known as Small Business Saturday, which encourages people to shop at local and small stores.
"The reviews don't lie," said Howie Kaibel, community manager for Yelp ABQ. "What's fascinating about this is Albuquerque beat out a lot of big cities. That's pretty great."
To compile its list, Yelp looked at millions of reviews on its site to determine which U.S. cities were the best for finding gifts at local businesses by looking at cities' gifting scores, determined by looking at reviews that mentioned the word "gift" written by locals for non-chain businesses in specific shopping categories that are popular for the holidays. Cities were then ranked by their gifting score.
Yelp also listed the top Albuquerque shopping destinations ranked by that gifting score. Astro-Zombies was ranked No. 1, followed by Mama's Minerals and Ooh Aah Jewelry.
Below is the full Yelp list:
1. San Diego
2. Austin, Texas
3. Denver
4. Reno, Nevada
5. Seattle
6. Tampa, Florida
7. Indianapolis
8. Louisville, Kentucky
9. Las Vegas, Nevada
10. Portland, Oregon
11. Huntington Beach, California
12. Houston
13. Miami
14. Chicago
15. Phoenix
16. Baton Rouge, Louisiana
17. Albuquerque
18. Cincinnati
19. Rochester, New York
20. Pittsburgh