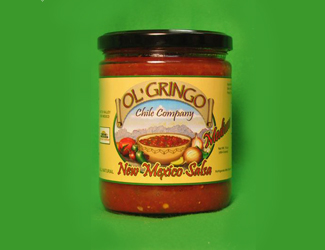 Mike English, Assistant Editor of Albuquerque Business First
A favorite salsa is kind of like an opinion — everyone has one. But if you're looking for the best salsa in New Mexico, the opinion of several hundred taste testers at the New Mexico State Fair is that a Las Cruces company makes the best in the state.
The Battle of the Salsas, as it's called, is a serious business. More than 30 New Mexico salsas were nominated for the crown and put to the taste test. Fairgoers, corn chips in hand, sampled the entire array and cast their votes.
When it was all settled, Ol Gringo came out on top. The Ol Gringo recipe proudly uses New Mexico chopped green chile, onions, tomatoes and garlic. Click here to read more.