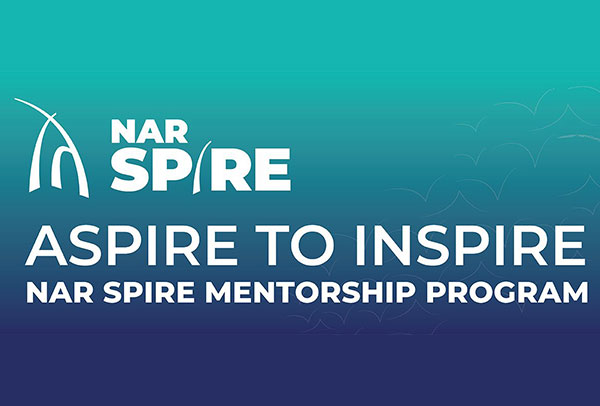 Introducing NAR Spire—a mentorship experience that provides diverse, future professionals the opportunity to work directly with a REALTOR® to learn the ins and outs of the real estate industry.
The program aims to create interest among mentees from all backgrounds, provide professional guidance, access to a tailored online platform, job-shadowing opportunities, and generational wealth-building.
The program matches experienced GAAR REALTORS® with mentees who are newer to the profession, creating a supportive and collaborative environment in which mentees can learn from the experiences and insights of their mentors.
Throughout the mentorship program, mentees and mentors work closely together, meeting regularly to discuss challenges and opportunities, share ideas and insights, and develop strategies for success. The program is designed to be flexible, allowing mentees to set their own goals and priorities, while also providing the guidance and support they need to achieve them.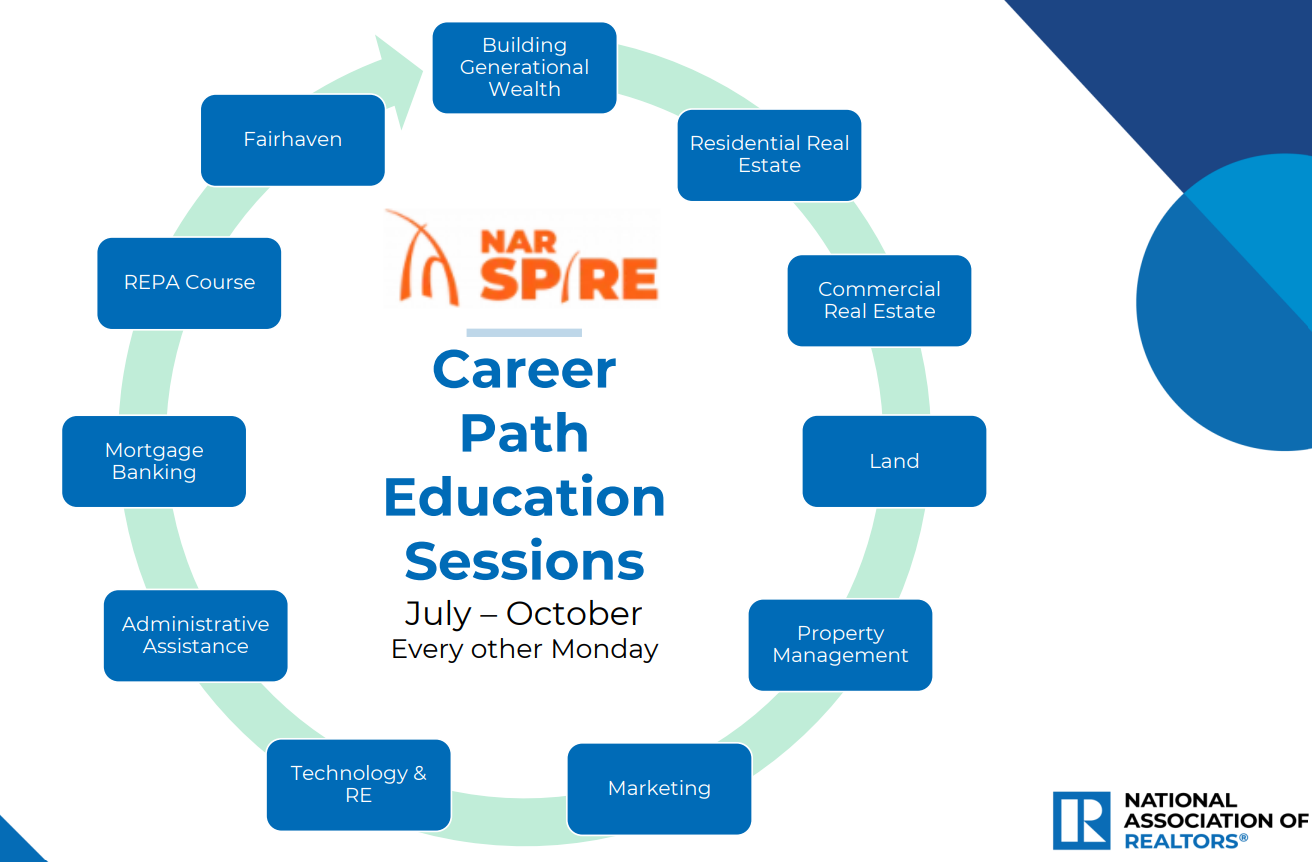 Mentee Qualifications
Must be 18 years or older.
Real Estate License is not required.
Licensed REALTORS® must have less than 2 years of industry experience.
Mentor Expectations
Be willing to work with an unlicensed or newly licensed Mentee.
Help develop the Mentee's future role in the industry by personally and professionally supporting their growth.
Provide exposure to new and different thinking styles, knowledge, and perspectives.
Share personal experience and provide advice and guidance you wished you had when you started out.
Attend networking opportunities with fellow Spire participants.
Program Overview
Timeline: July 1 – October 31, 2023
Commitment: Active program participant for 4 to 8 hours per month
Program Materials: Self-paced program provided by NAR at no cost.
Spire Program Dates for 2023
May 31: Deadline to apply as a Spire Mentor or Mentee
June: Spire Mentor & Mentee Pairing
July – October: Spire Mentorship Term
July 8: Deadline to submit signed Mentorship Agreement to mentorship@nar.realtor & LauraH@gaar.com
November: Spire Participant Celebration
Overall, the NAR SPIRE Mentorship Program is an excellent opportunity for aspiring real estate professionals and for experienced REALTORS® interested in giving back to their profession by mentoring and supporting the next generation of real estate professionals.
---
Help shape the future of the real estate industry.
NAR SPIRE MENTORSHIP ONLINE APPLICATIONS
---
FAQ
Who determines acceptance into the Program?
Anyone who meets the qualifications and is committed to participating is accepted.
Who pairs a Mentor with a Mentee?
Spire Champions (GAAR Members & Staff) working on the program will review applications and pair according to career path interests. Any requests for pairing will also be considered.
Does a Mentee or Mentor have to be a minority or from a diverse background to participate?
While this is an initiative to increase a more diverse real estate industry, that is not a requirement.
What if there aren't enough Mentors?
The goal is a one-on-one mentorship. We will strive to recruit an equal number of Mentors as Mentees. In the event there is an unequal number, NAR will provide assistance as they are working with Associations in every state.
Would a licensed Mentee get paired with a Mentor from a different brokerage?
NAR Spire is an educational program, not a recruitment program. Mentors and Mentees will likely be paired with participants outside their brokerages depending upon their area of interest. Licensed Mentees need to get permission from their QBs to participate.
What about member poaching?
There are guidelines in the Mentor Application regarding that. To date, NAR has not experienced any issues.
Are the Mentor Sessions in-person?
The NAR training sessions are hosted virtually and it is the Mentor/Mentees choice to view them together, in different locations, and/or the Mentor may choose not to view certain sessions depending upon the topic. Conversations can be in-person or virtually - the program is meant to be flexible and accommodating to busy schedules.
I'll be unavailable for several weeks this summer, can I still participate?
Yes. As long as the Mentor and Mentee are committed to building a relationship and returning to the conversation that would not be an issue.
What type of activities are involved?
Schedule to meet at least twice a month
Job shadowing or on-site visits
Training & educational sessions
Discuss methods to advance Mentee's growth
Attend networking or business-related events together
Who do I contact if I have questions?
RESOURCES