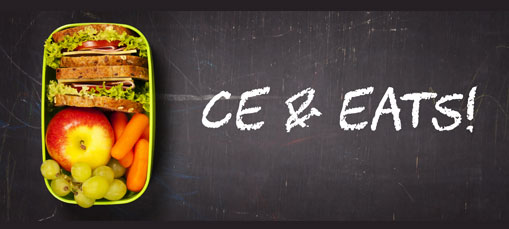 Beginning January 2020, the NMREC will penalize brokers for not fulfilling all three annual CORE Courses at the time of license renewal. The penalty will be to take Broker Basics, a 30-hour classroom course for 0CEs. Read more.
So if you still need your 2019 CORE - be sure to join us at CE & EATS where you can take both the 2019 & 2020 CORE Courses!
CE & Eats is a day of education with proceeds benefiting the REALTOR® Political Action Committee (RPAC). RPAC, also known as the REALTOR® Party, advocates for policy initiatives that preserve property rights, foster homeownership and protect a dynamic U.S. real estate market.
Plus, the $75 fee is credited towards your NRDS # as an RPAC contribution for 2020! Fees must be paid with a personal credit card.
---
When REALTORS® come together we have a powerful voice on industry issues.
---
CE & Eats for RPAC
Date: Friday, March 20th
Price: $75 GAAR REALTOR® / CARNM Member
(CARNM Members must call in to receive member pricing)
$100 Non-GAAR REALTOR® Member
Location: GAAR REALTOR® Building
Ala Carte Menu — earn up to 12 CE's for one price ($75/$100):
Breakfast
8:00 am - 12:00 pm: 2019 NMREC Core (4 CE/Education)
8:00 am - 12:00 pm: Contract Negotiations (4 CE/Education)
Lunch: Sponsored by Lee Smith, Primary Residential Mortgage
1:00 pm - 5:00 pm: 2020 NMREC Core (4 CE/Education/Core Elective)
1:00 pm - 7:30 pm: Uniform Owner Resident Relations Act (6 CE/Education/Core Elective)
Dinner
5:30 pm – 9:30 pm: Business Ethics in Real Estate (4 CE/Ethics Elective)
How to Register
1. Go to your Member Portal & pay the fee with a personal credit card
2. Call Education to select classes 505-842-8579, option 3

---
Interested in sponsoring Breakfast or Dinner?
Please contact Laura Harris at 505-724-3461 or laurah@gaar.com.
---