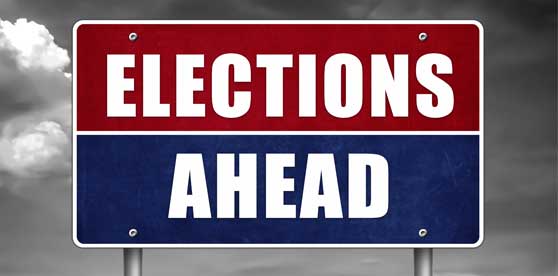 The New Mexico Primary Election is slated for Tuesday, June 7th. This election will determine the nominees for political parties in advance of the New Mexico General Election on Tuesday, November 8th.
In New Mexico, only registered party members can participate in a political party's Primary Election. The winner is the candidate with the greatest number of votes, even if they do not win more than 50 percent of all votes cast.
NM Primary Election will be held on Tuesday, June 7th
Nominees will be determined for the following offices:
House of Representatives (3 seats)
State Executive Offices
Governor
Lieutenant Governor
Attorney General
Secretary of State
Treasurer
Auditor
Public Education Commission (5 seats)
Public Lands Commissioner
State Supreme Court
The terms of three New Mexico Supreme Court justices will expire on December 31, 2022. Two seats are up for partisan election and one seat is up for retention election.
Court of Appeals
The terms of three New Mexico intermediate appellate court judges will expire on December 31, 2022.
View a Full List of 2022 Primary Election Candidates
Voter Resources