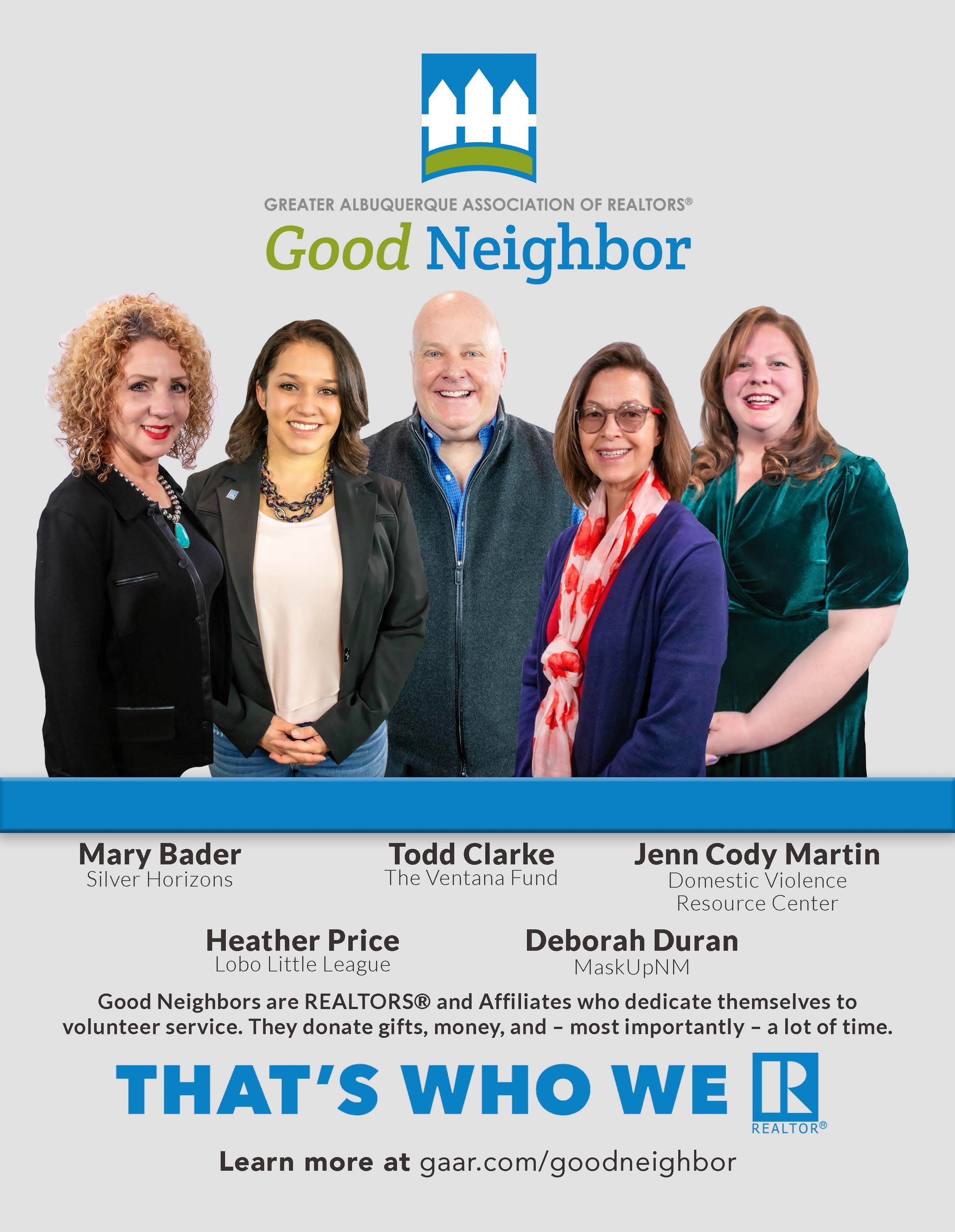 Good Neighbor Nominations now open through Sunday, November 7th
Do you know a REALTOR® or Affiliate Member that goes above and beyond to help the community? Do you dedicate your free time to a local charity? If the answer is "yes" to either question, both are eligible to apply for the 2021 GAAR Good Neighbor Award. A friend, family member, colleague, or charity can nominate a member OR a member can nominate themselves!
Recipients receive a $1,000 grant for their charity and are featured in GAAR's consumer outreach campaign.
The Good Neighbor Award Program not only recognizes individuals and their charities for their good work, but it also helps the public understand the positive impact of REALTORS® in our community.
Eligibility
Good Neighbor Awards are open to all GAAR members, both REALTOR® and Affiliate, who dedicate themselves to volunteer service. Up to four REALTOR® recipients and one Affiliate recipient are awarded. Eligible candidates must be a member of GAAR in good standing, meet all eligibility requirements, and submit completed applications by the deadline.
The following must be submitted by the deadline:
Nominate a Good Neighbor (Part 1 of 2)
Good Neighbor Application (Part 2 of 2)
Short Essay: In no more than 500 words, describe how the nominee's individual efforts have made the community a better place to live.
Documentation of Involvement: Attach examples (thank you letters, reference letters, photos, etc.,) from the organization or individuals served that can be used to document the nominee's activities and involvement in the organization.
Deadline to Apply: Sunday, November 7, 2021
For more information visit GAAR Good Neighbor Awards or contact Laura Abascal at 505-724-3487 or laura@gaar.com.