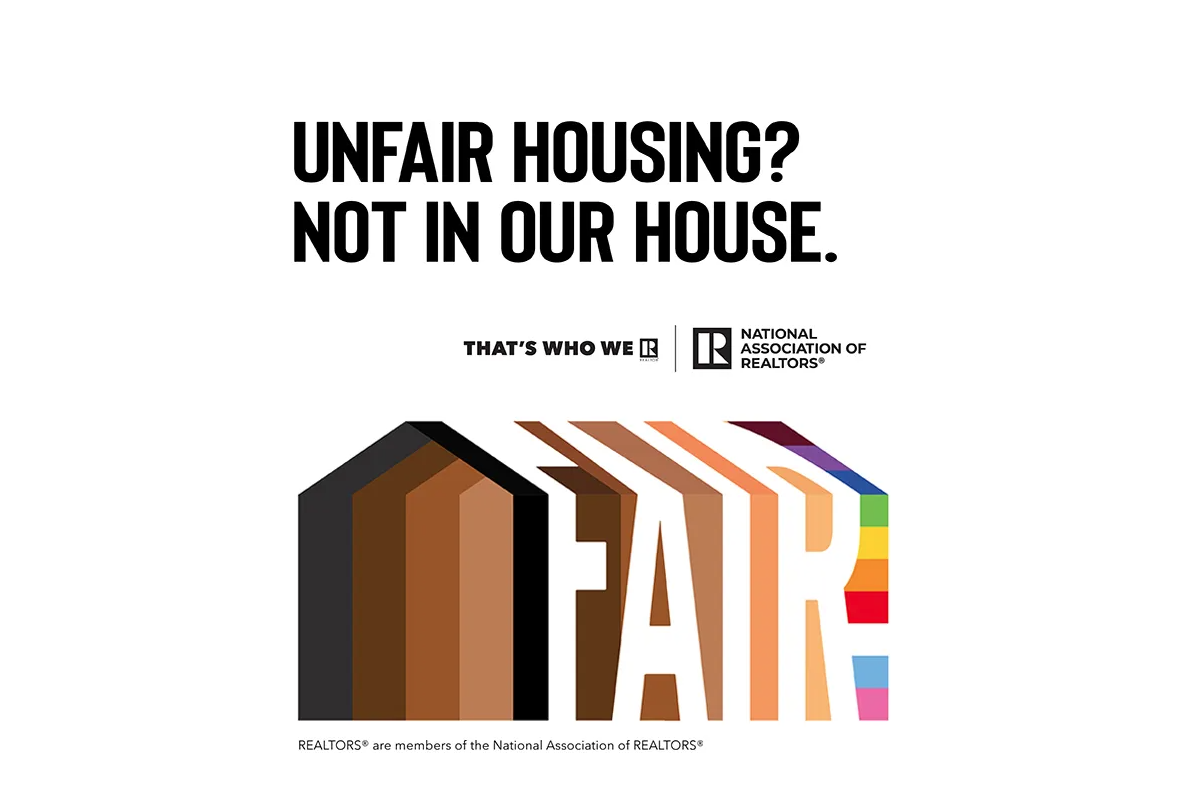 Every April REALTORS® commemorate the passage of the Fair Housing Act of 1968 with events and education that shine a light on housing discrimination and segregation, and a recommitment to expanding equal access to housing.
Implicit bias is often a manifestation of muscle memory. A go-with-your-gut unconscious choice, act, or opinion with immeasurable consequences that can, and have impacted generations.
Slow down, course correct, and take action. Throughout the year we must remain steadfast in our commitment to breaking down biases, holding ourselves accountable, and upholding the letter of the law.
---
So, refresh your memory, and open your mind. There's always more to know, and we can all do better.
---
Fair Housing Film and Video Recommendations
Short videos, documentaries and a featured length major motion picture help educate about housing discrimination, segregation, and the people working to correct these social and economic wrongs.
Fair Housing Book Recommendations
Residential segregation in America didn't happen by accident. Americans of different racial backgrounds live apart because of deliberate actions by public and private actors. NAR's Vice President of Policy Advocacy, Bryan Greene, compiled a collection of fair housing titles to help NAR members deepen their understanding of how we became divided, and of the ramifications of living in a segregated society.
Don't have time to read an entire book? Each recommendation also includes book reviews, interviews, videos and other tools to give you a quick recap.
Fair Housing Podcasts
Like to learn about the world from podcasts? We've got you covered. From This American Life to The Bowery Boys, NAR presents podcasts that will educate you on Fair Housing.
Fair Housing Journalism
A compilation of articles featuring the work of investigative journalists who have uncovered critical fair housing stories, along with civil rights scholars who have condensed their books into a shorter form. They'll help you deepen your understanding of fair housing in less time than it takes to read an entire book.
Spotlight on Local and National Fair Organizations
Fair housing organizations work in communities across the country, as well as at the state and national levels, to educate the public about fair housing, investigate claims of discrimination, and push for policies that promote housing rights. They work in partnership with governments and private housing providers to promote best practices to prevent discrimination and foster diverse, inclusive communities.
Fair Housing Toolkit
Access the NAR Toolkit to help you promote your commitment to Fair Housing.
Fair Housing Poster & Declaration
Annually, NAR creates a poster that state and local real estate associations may print, use or distribute to promote the REALTOR® commitment to Fair Housing. You are authorized to print and distribute the Fair Housing Month Poster. It can be printed 18 x 24 or 9 x 12.
Show you support equal opportunity in housing by displaying this declaration of following fair housing laws and your commitment to provide professional service with the REALTOR® Fair Housing Declaration. Download the Declaration.
Source: "April 2021 Fair Housing Month"