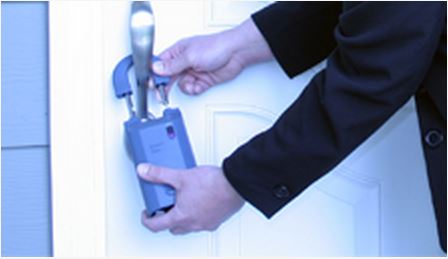 Showing homes is a big part of doing real estate in the Greater Albuquerque market areas. In the month of May alone there were 19,406 Showings scheduled through ShowingTime and over 30,000 Lockboxes accessed. Please take a moment to refresh yourself on the GAAR lockbox rules and the SWMLS Showing requirements.
Following the GAAR and SWMLS policies for Showings and Lockbox access helps our REALTORS® remain professional and ethical in conducting business with buyers, sellers, and other REALTORS®.
Leaving a business card after a showing is required
Found in Section 2 of the SWMLS rules the rule says that, "A Participant/Subscriber shall enter their name, company name, date and time of showing on a sign-in sheet at the property or may leave a business card." Sign-Sheets may not be available at the next home that you show so it's a good idea to have plenty of business cards with you before showing properties.
Failure to leave the business card after a showing: $50 fine to Buyer's Agent (Selling Office)
Buyer's agent must follow all Showing Instructions on the listing
MLS Rule 2.0.1 states, "Listing brokers shall provide showing procedures, instructions, and restrictions within applicable fields of the MLS." An example of how a listing agent could violate this rule would be if they stated on the listing to Schedule Via ShowingTime but did not enable ShowingTime for anyone to use. Another example would be stating Vacant On Lockbox for an occupied property.
Failure to provide accurate Showing Instructions: $50 fine to Listing Office
Listing agent must report accurate Showing Instructions on the listing
Also part of Section 2.0.1, is "Participants and Subscribers shall follow instructions as specified by the listing broker". This rule means that the Showing Agent (Buyer's broker) needs to follow the Listing Showing Instructions as stated. If the listing says Schedule Via Showingtime then efforts need to be made to use ShowingTime to schedule the showing. If the Buyer's broker is unable to follow the Showing Instructions on the listing they need to make efforts to contact the listing agent outside of the MLS to arrange the showing.
Failure to follow Showing Instructions on a listing: $50 fine to Buyer Agent
Sharing your SUPRA key with someone else is prohibited
This rule is part of the GAAR Lockbox policies. Sharing your SUPRA key for someone else to access a lockbox is subject to fines over $1,000 and would put that REALTOR® in jeopardy of losing their GAAR and SWMLS membership as well, in addition to legal consequences for non-authorized access to a seller's property.
Reporting the Lockbox Serial # on your MLS listing
There is a required field on MLS listings that asks the Listing Agent to report the Lockbox Serial # that is being assigned to them. There are two ways to add the Lockbox Serial # to your listing:
1. When entering a new listing there is a field called SUPRA Y/N in the Main Field Section. When you select YES for SUPRA Y/N another field called Lockbox Serial # will appear. This will be a required field to type in your 8 digit Lockbox Serial #.

2. Edit an existing listing and go to the link called Supra Functions. On the next screen you will need to enter the Lockbox Serial # and Shackle Code, then hit the Assign button. If done successfully, this will assign the Lockbox Serial # to the MLS listing field AND will assign that MLS listing to your SUPRA account. This is usually the preferred method by most brokers for assigning a lockbox since it assigns it to FLEX and SUPRA at the same time, making it super easy to get the SUPRA activity reports.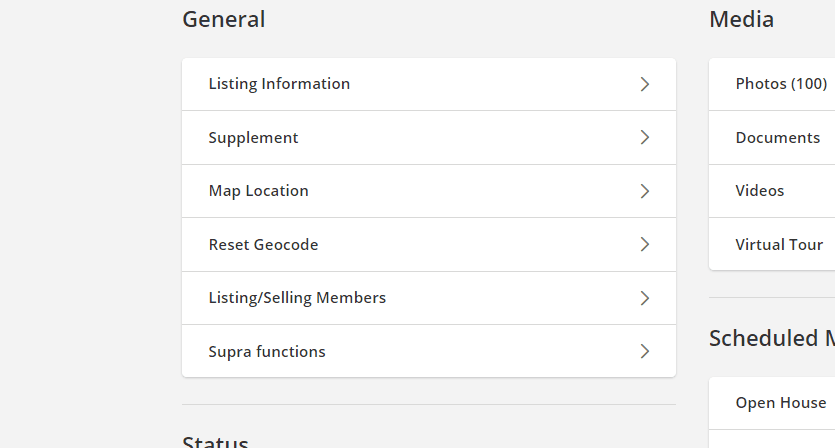 Have questions or feedback to share on the GAAR/SWMLS showing policies? We would love to hear from you and give a helping hand. Please contact the SWMLS Help Desk via email at mls@gar.com or call 505-843-8833.