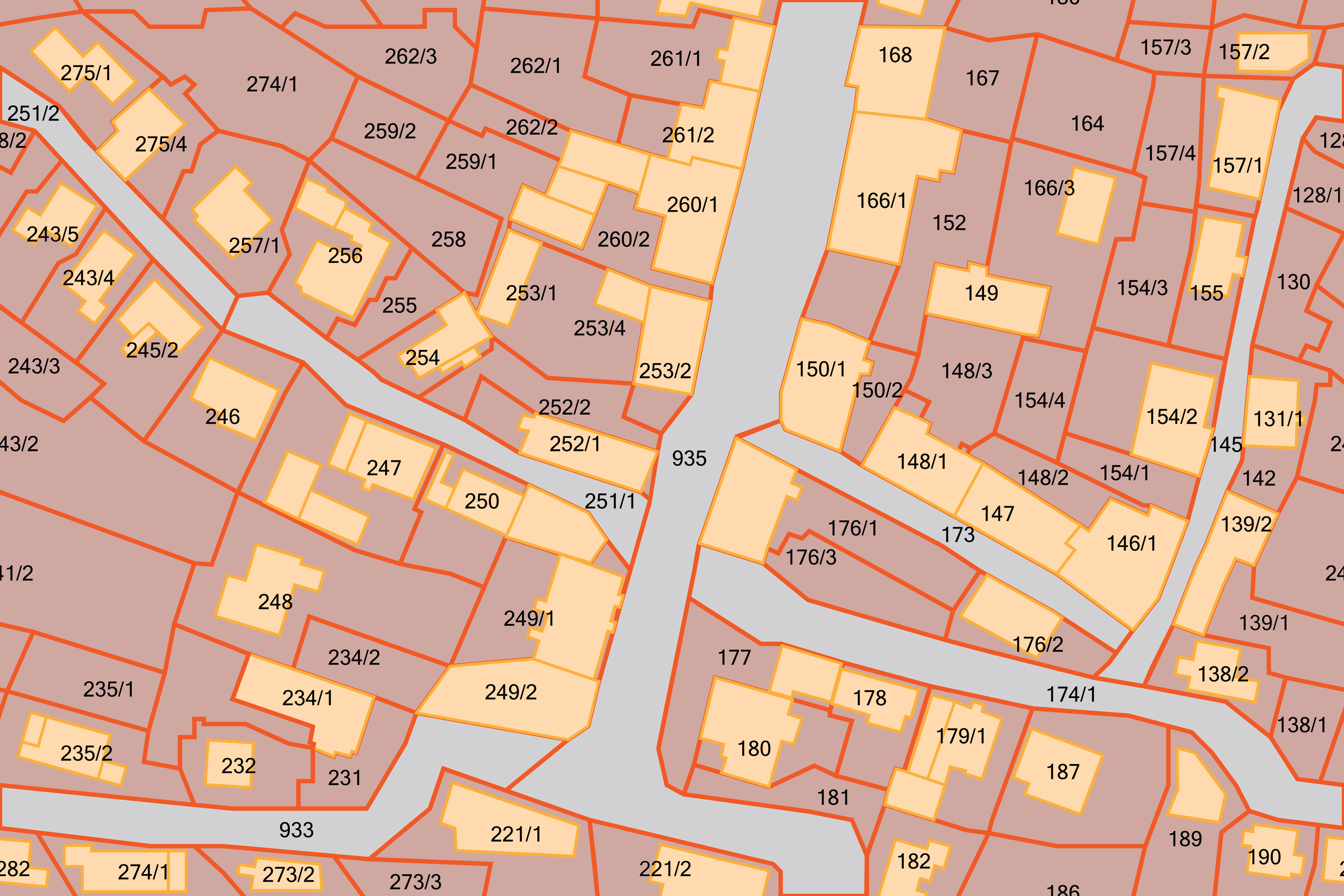 Many of the SWMLS products offer the ability to search using Maps and also have powerful Overlays that can help you quickly find the Zoning Code, Flood Zone, Lot Dimensions, and more. In this article we will be highlighting the MLS Mapping Tools available to SWMLS Subscribers that are found in Flexmls, RPR, and Remine.
What is a Map Overlay?
These are pre-built map shapes that you can turn on/off when you are viewing a Map Screen in the SWMLS products like Flexmls, RPR, InfoSparks, or Remine. These overlays are very helpful for looking up certain information in a neighborhood or for that parcel. Examples of overlays found in SWMLS include: ABQ IDO Zoning Codes, Rio Rancho Zoning Codes, Albuquerque Schools, Zip Codes, Flood Zones, Census Tract Districts, and Planned Improvement Districts.
Below is an example of a Map Overlay found in the Flexmls Map Search. When using this ABQ IDO Zoning Overlay we can quickly determine that the land directly EAST of Comanche Park is Zoned R-ML.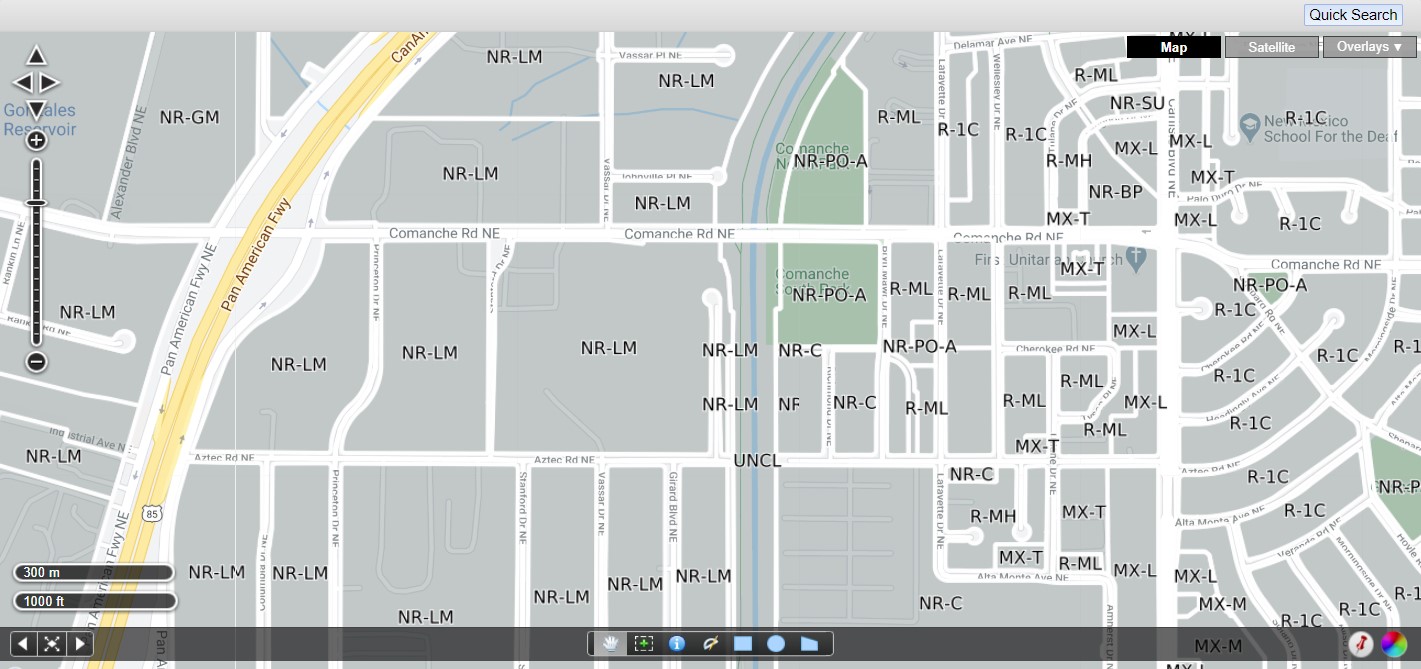 Flexmls Map Overlays
The Map Overlays found in the Flexmls Quick Search screen are great for quickly looking up the APS School District, MLS Area, Zone Atlas, Gross Receipts Tax Boundary, Zoning Codes, and more. To learn more about the Flex Map Overlays and the power of the Nosy Neighbor tool we recommend signing up for an upcoming class. Map Overlays and Searching classes are offered several times a year. Call us today to see when the next one is.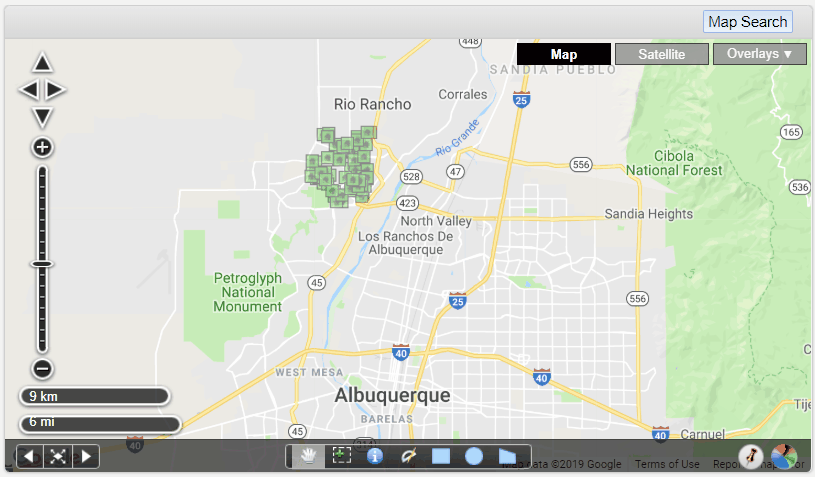 Flexmls Nosy Neighbor
The Nosy Neighbor tool allows you to click a point (or specific parcel) on the map to view parcel and listing information. The parcel dimensions, where available, are displayed on the map, along with a listing bubble containing a mini-history of the listing.
You can turn the Nosy Neighbor Tool ON or OFF by clicking on it's blue icon at the bottom of the map page, next to where you choose Polygon Shapes.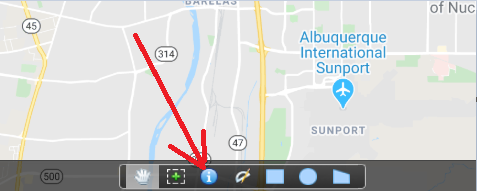 See the Nosy Neighbor Tool in action in the animation below:
RPR (Realtor Property Resource) Map Tools
After watching this video, you'll become proficient in working with one of RPR's most powerful tools. RPR maps let you visually search by zip code, neighborhoods, city or specific addresses. The RPR map feature also allows users to search for properties and uncover market trends, as well as set walk and drive distance parameters. You can use aerial, road, and overhead views, to searching by schools, points of interest (POIs) and heat maps.
Remine Map Tools for locating FEMA Info
In your Remine application, the FEMA Flood Map allows agents to toggle the flood boundaries on and off to get a better representation of where a property structure lies on the Map.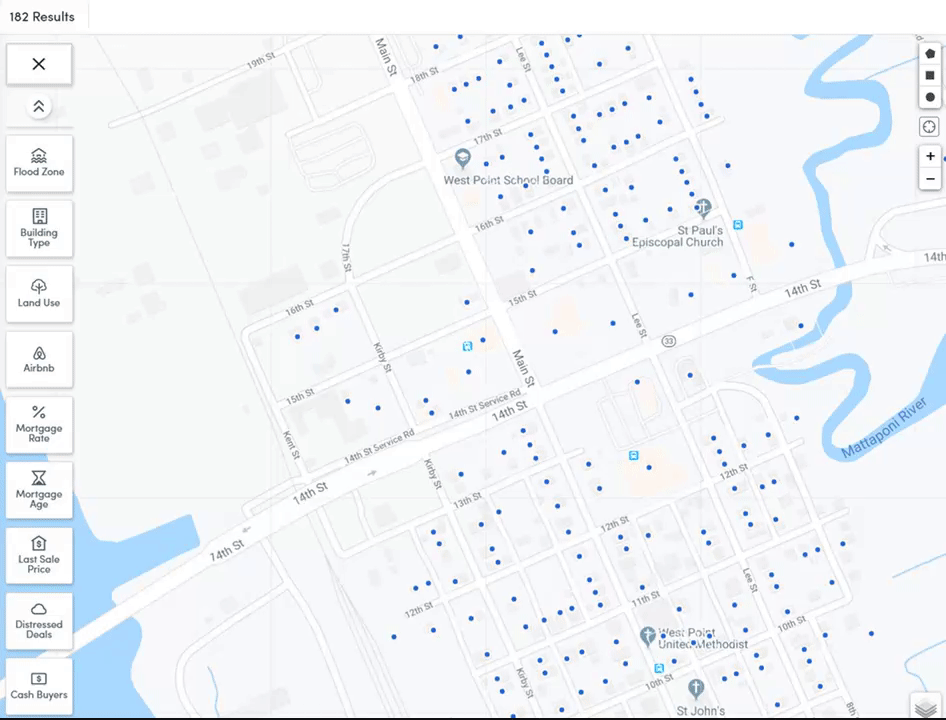 The Draw Tools are located on the right-hand side of the Search map and allow you to define a geographical area. You can draw multiple shapes on the map if you're looking to target more than one neighborhood.